Micro Gallery: Garden
Theme: Australian landscapes
Dunja Rmandić, Associate Curator Projects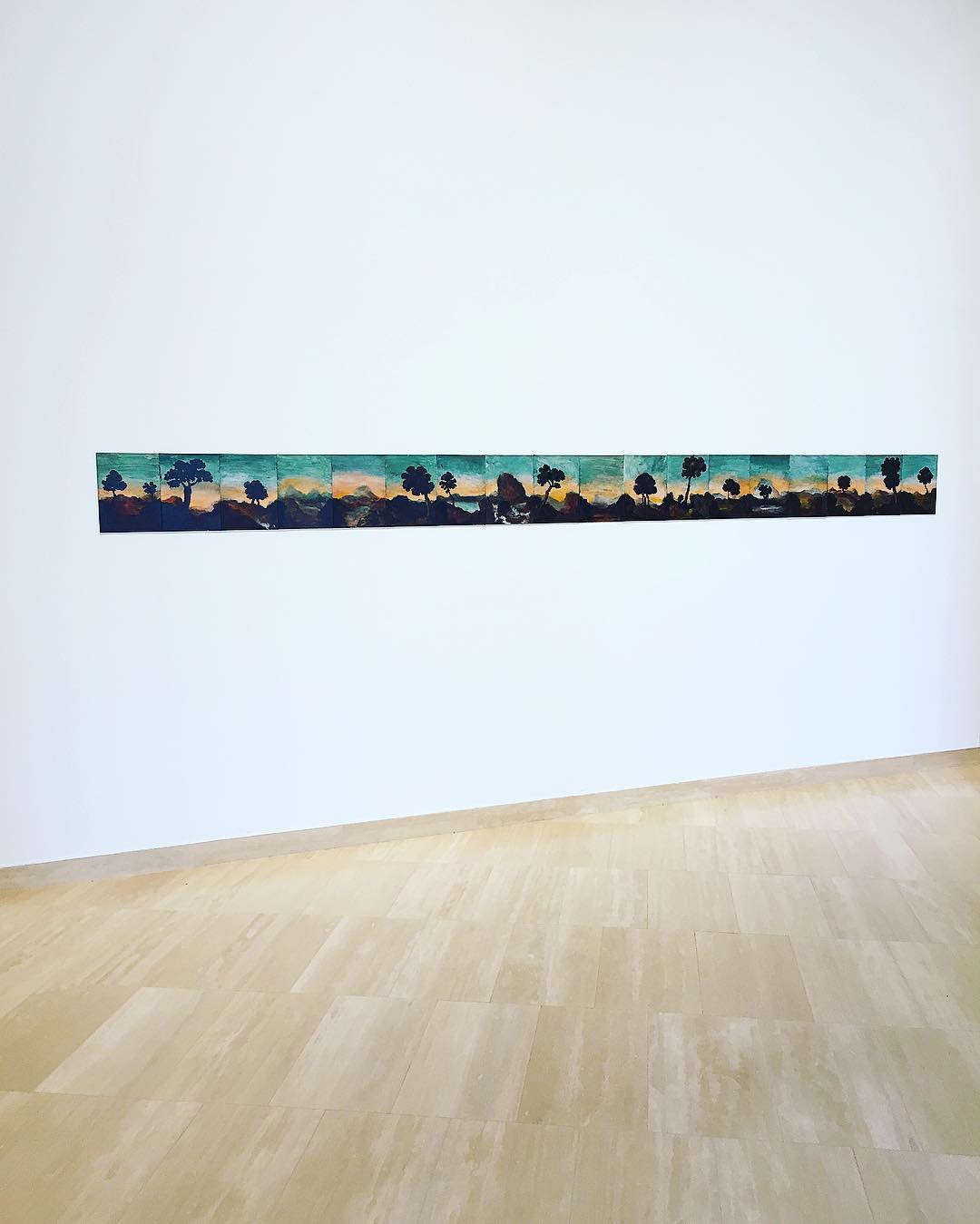 The second installment of the Wesfarmers Collection display focuses on the idea of landscape and what contemporary explorations of the theme can show us about our place, tastes and traditions. Antipodean trees and intense light that among other elements have come to define the 'iconic Australian landscape' can be found in the paintings of Eugene von Guerard, Arthur Streeton and Frederick McCubbin, whose works you can view in our Centenary Galleries. Indeed, the European, and by extension, Australian, landscape tradition has been seeped in symbolism, metaphor and philosophy of the day. In addition to the works in the Sky Gallery (upstairs), the two works in the Garden Gallery attest to the contemporary manifestations of this.
Delafield Cook's paintings have been described as 'distilling the essential character of the Australian landscape', as well as being 'timeless' and 'frozen in time'. The complete absence of human figures adds to their drama, though his work occasionally references human activity. A haystack (1983) goes further in this respect and creates a 'colonialists' dream' of the land abundant with familiar crop. Though many of his works have been considered as an exploration of the sublime and his scenes have been inspired by real places, A haystack is about a fanciful and imagined present, a deep bucolic fantasy to which the work of photographer Brad Rimmer answers in the Sky Gallery (upstairs).
Opposite A haystack is Tony Clark's Selections from Tony Clark's myriorama 1985–1995 (1995) which comprises excerpts from hundreds of Arcadian landscapes painted by the artist and inspired by a Victorian device called a 'myriorama'. The myriorama were 360° cylinders lined with images, which the viewer in the middle could turn with a leaver and experience different scenes at a speed they chose. These devices inspired a play of imagination and transportation into fictional landscapes and some, created by Clark's namesake in Victorian England, featured Australian landscapes. Imbued with nostalgia and forlorn mood, helped by his four colour palette, Clark's images are neo-Romantic in every sense: they reference the historical obsession with nature and the sublime but also attest to an obsessive process of one's yearning for a meaning. It is as if Clark hopes that every time he paints a new image, the image of the Creator will appear.