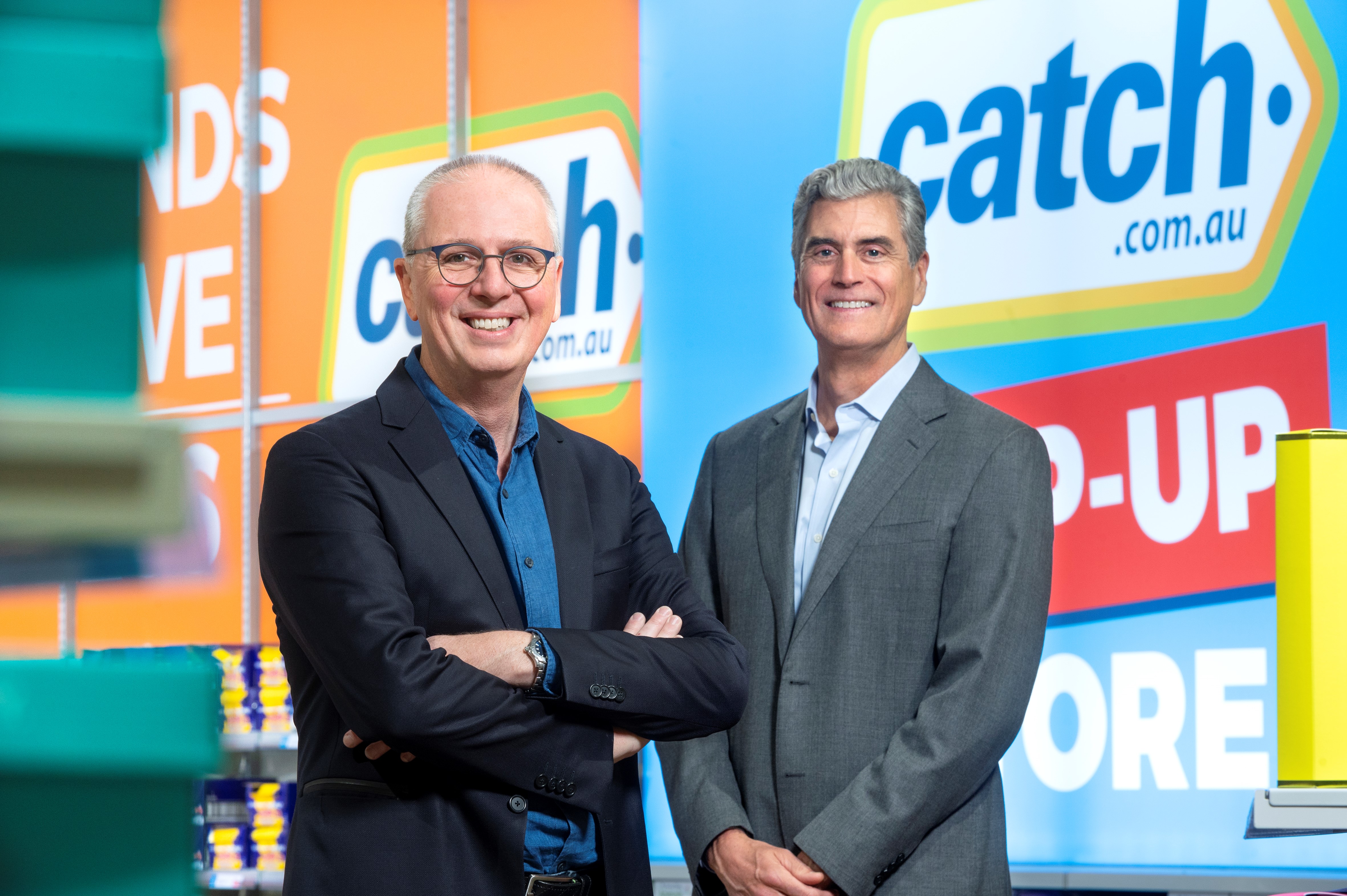 The Kmart Group is thrilled to announce the appointment of former Amazon Vice President Pete Sauerborn as the new Managing Director of Catch (catch.com.au).
Catch is a primary online consumer products business platform and is part of the Kmart Group which also comprises the national network of Kmart and Target retail stores. It was acquired by Wesfarmers Limited in August 2019 and has since operated as an independent business unit under the oversight of Kmart Group Managing Director Ian Bailey.
Mr Sauerborn has spent the past two decades working within technology and retail businesses in the United States, including iconic brands like Amazon and Teleflora, where he consistently increased sales and profit margins, developed new e-commerce products and revenue streams, and inspired thousands of team members to delight their customers.
Most recently, he was Vice President Selling Partner Recruitment and Development for Amazon. In that role he led a team of over 4000 full-time team members in 16 countries across product management, software development, sales, marketing and operations. Prior to that he served as Director and General Manager Worldwide Marketplace where he led the product management and business teams developing software tools and programs used by Amazon marketplace sellers that collectively represent over 58% of Amazon's consumer business.
Before joining Amazon, Mr Sauerborn served as Executive Vice President and General Manager eCommerce for Teleflora, where he was responsible for ecommerce revenue from the Teleflora.com website, and from ecommerce website hosting businesses supporting over 11,000 independent flower shop websites. Prior to that he held senior ecommerce roles at several digital start-ups in southern California.
"We are really thrilled to have someone as experienced and qualified in ecommerce and online shopping as Pete Sauerborn to lead Catch through its next exciting phase of growth," said Kmart Group Managing Director Ian Bailey.
"Since Catch joined us last year the business has outperformed our initial expectations, demonstrating the increasing confidence Australian consumers have in online shopping and their appetite for the phenomenal deals the Catch team are able to curate for their customers."
Mr Bailey said that under Pete Sauerborn's leadership Catch would seek to significantly improve and expand its customer offer and become a leader in online retailing.
"By increasing our investment in the business, and by continuing to build Catch into a trusted marketplace for online shoppers, we have every reason to believe that Catch will go from strength to strength".
Mr Sauerborn, 53, has resided in Seattle, Washington – home of Amazon's worldwide headquarters – for the past decade and has lived most of his working life on the United States' west coast. He said he was looking forward to the opportunity to help grow Catch to the next level and introduce new ecommerce solutions specifically for Australia.
"The Catch team has built an impressive e-commerce business to serve Australian consumers. The opportunity to help scale the business to the next level by leveraging the Kmart Group's physical store infrastructure and great brands is very exciting," Mr Sauerborn said. "Being part of a blue-chip company like Wesfarmers, with its track record and strong balance sheet, while having the latitude to lead Catch as Managing Director is very attractive."
Mr Sauerborn noted similarities between the underlying needs and motivations of customers in countries in North America, Europe and Asia, but that differences in Australia in online adoption, transportation networks, regulations, and taxation create different dynamics.
"Australia is a bit earlier in its adoption of e-commerce when measured as a percentage of total retail sales, and there are different dynamics because of its relatively smaller population and remote geography, which has implications for supply chain, inventory and transportation."
He added that his experiences over 10 years at Amazon had put him in good stead for scaling big ecommerce businesses.
"On a personal level I have had the good fortune to travel to Australia several times over the years and I have fallen in love with the people, culture, and landscape. Having the opportunity to work and live here is a dream!"
Mr Sauerborn will join the team on Monday May 11. He will be based at the Catch head office in Bentleigh, Victoria.
---End ----