Officeworks makes progress on recycling operational waste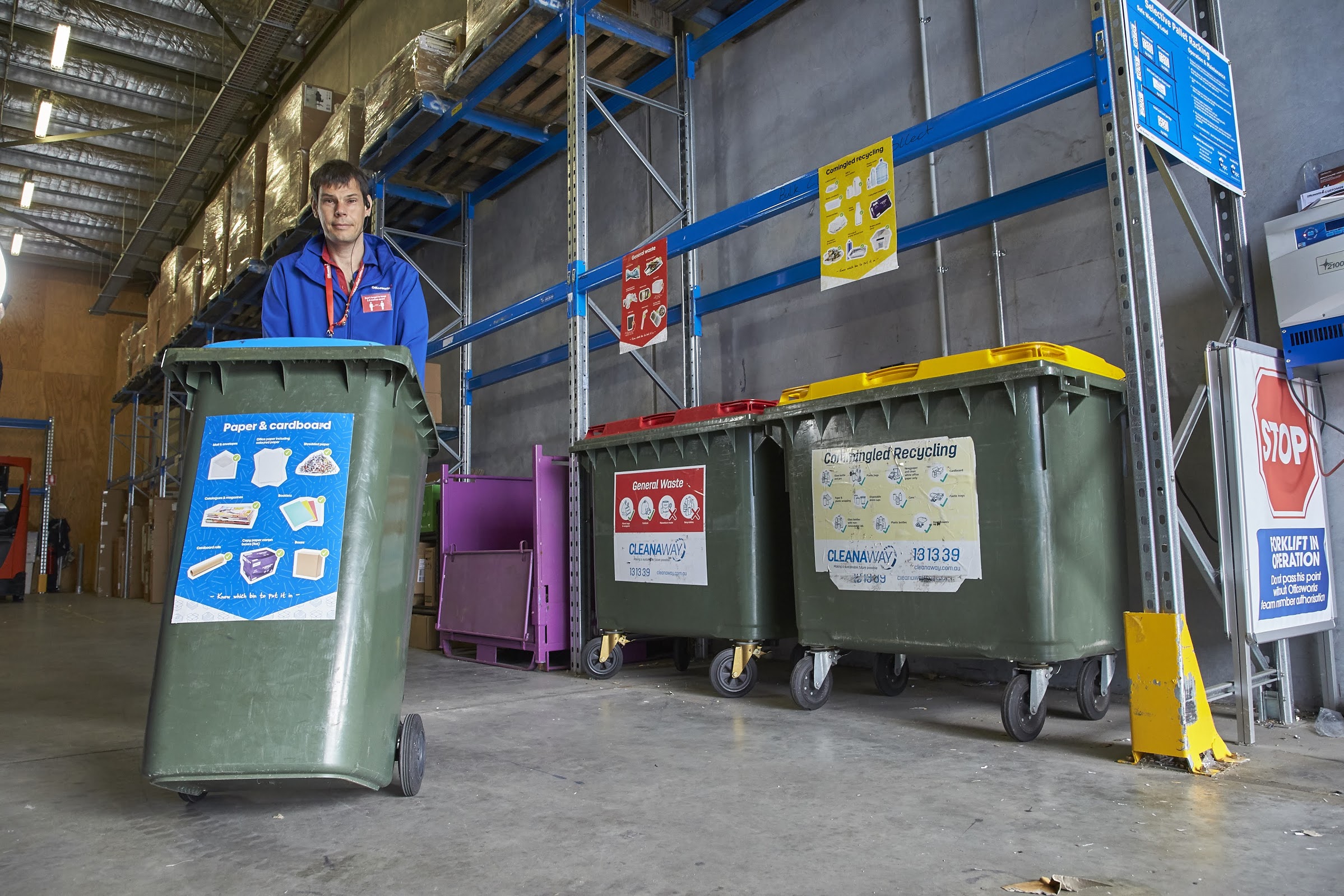 Embedding a culture of waste avoidance and resource recovery reduces environmental impacts from waste disposal and makes better use of the resources available. At the same time, this reduces operating expenses associated with waste management.

During the year, Officeworks continued to make progress, with total waste generation down seven per cent and waste sent to landfill down 26 per cent on the prior financial year. The inclusion of non-financial key performance indicators into the store teams' balanced scorecards, such as store recycling rates, contributed to greater accountability that resulted in 86 per cent of all waste recycled during the 2020 financial year.

As Officeworks continues to work towards becoming a zero-waste business, the focus next year will be to embed a winning formula for best practice waste management. This formula is best articulated as the Four Steps to Less approach, which empowers all team members to become zero-waste champions.