Moving from safe to brave leadership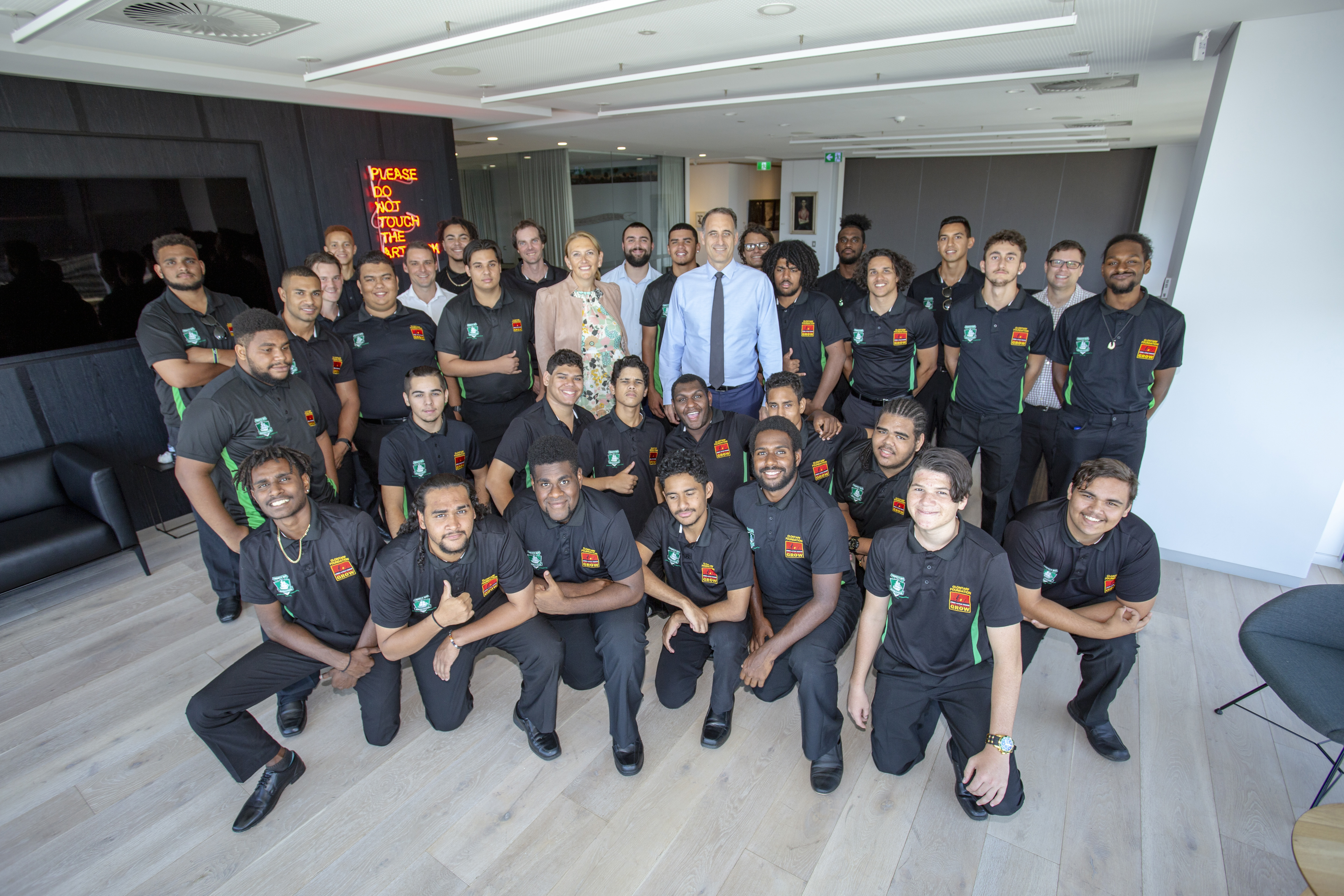 Rob Scott says his first personal engagement with Aboriginal communities was as a kid watching country footy matches in Western Australia beside his sports teacher dad.
"I had two takeaways: the phenomenal athletic prowess of many Indigenous Australians and second, what seemed to be an unfair situation, that many Indigenous kids weren't offered the same benefits I had as a kid," Rob says.
Many years later, as Managing Director of Wesfarmers, a listening session in Perth with Aboriginal and Torres Strait Islander team members made it clear to him how far the journey to reconciliation has to go.
"Wesfarmers should be proud of the progress we have made on our reconciliation journey, but if we are serious about closing the gap, we need to face into areas that require more work and improvement.
"One of the things all retailers focus on is shoplifting and shrinkage, it's a really big cost. A number of our team were explaining to me how they and their families were feeling they were being followed and targeted in stores simply because of the colour of their skin, because team members in the store felt they were more likely to steal stuff. That made me feel terrible, and it made me realise we had a job to do. So we discussed that at a leadership level and said this is not good enough, let's go away and help educate our team on what is right. The teams in those stores, they weren't doing it maliciously, they just hadn't really thought about the consequences and how inconsistent it was with the type of workplace and customer experience we were trying to deliver."
Rob's retelling of what he describes as this welcome "frank and fearless" feedback was part of a conversation with Reconciliation Australia's CEO Karen Mundine which opened Reconciliation Australia's National RAP conference in February. It followed the release of the 2021 State of Reconciliation Report Moving from safe to brave.
Rob said another listening session in 2020 changed his perspective on the significance of the Black Lives Matter protests then occurring in the United States.
"I was almost a little embarrassed I wasn't aware what a profound impact all this global activity and noise was having on Indigenous Australians and anyone who has experienced racism," he said.
Wesfarmers' current targets include employment parity of three per cent Aboriginal and Torres Strait Islander people in the Group's 120,000 strong workforce by 2022, including among senior roles.
This case study was published subsequent to the signing of the Independent limited Assurance Statement on 23 September 2020 and has not been assured.