Greencap's 2019–2020 bushfire response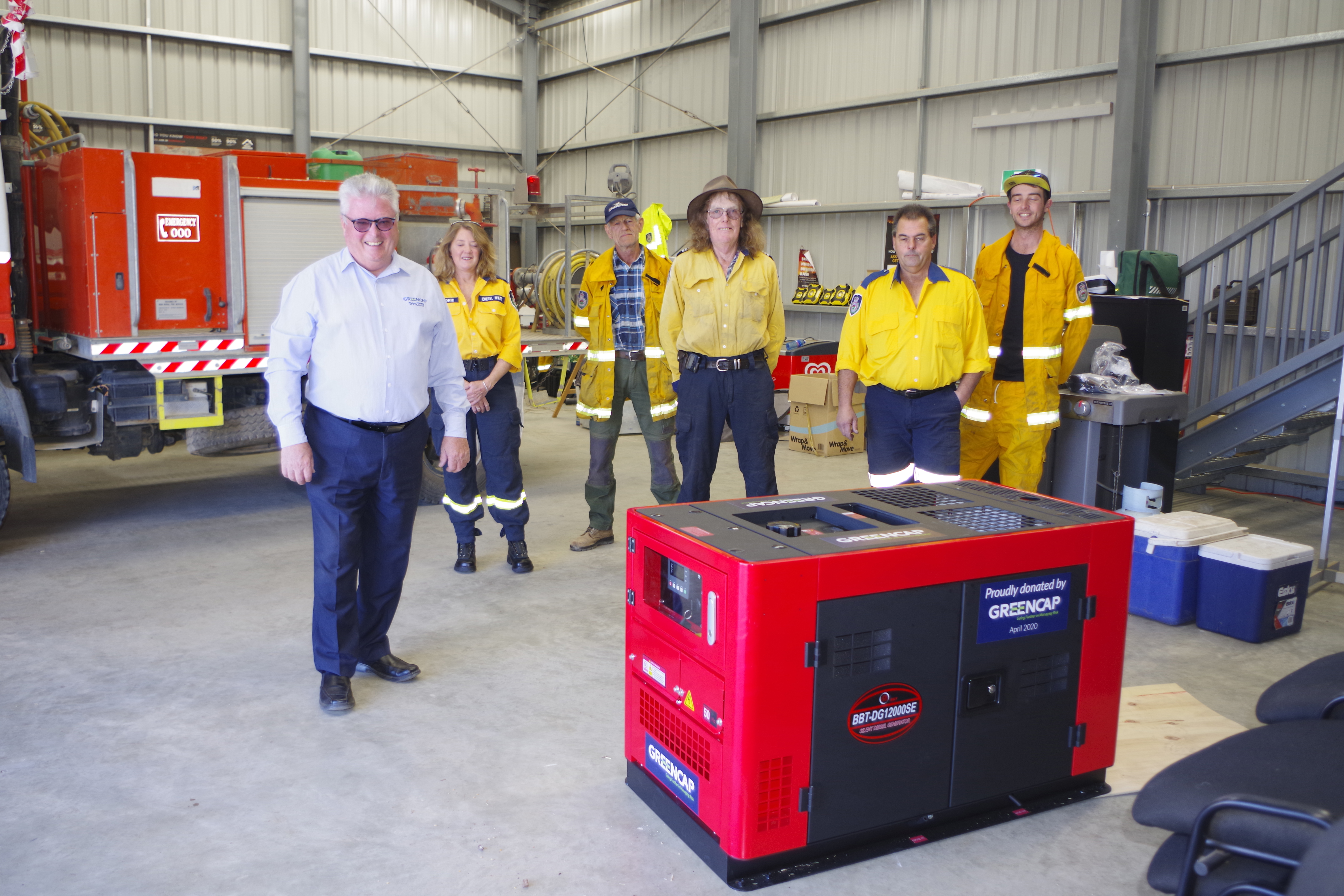 The 2019–2020 bushfire season in Australia had a devastating impact on families, townships, flora, fauna and business. To empower Greencap team members to make a difference, two national causes were selected – the World Wildlife Fund and the Australian Red Cross – with Greencap pledging to match team member donations.
Greencap's team of health and safety professionals includes people who are members of volunteer fire and emergency services. The opportunity was identified to support the Numerella Countegany Rural Fire Service in New South Wales, through the provision of a diesel generator, providing much-needed backup power beyond the six hours the current capacity offered. Greencap committed to matching all donations for the generator, holding fundraising international food days and initiatives in each office.

Through team member and Greencap contributions, $1,340 was raised for the selected charities and $4,799 for the generator, which Greencap proudly presented to the fire service in May 2020.