Clontarf kicks on through COVID
The not-for-profit sector have faced their own unique challenges in the wake of COVID-19. Social Distancing measures have restricted their methods, fear of contracting the virus has reduced the number of willing volunteers, and they are receiving less donations due to general tightening of budgets.
WesCEF's long-term community partner The Clontarf Foundation, is staying on top of the situation by remaining focused on its purpose to improve the education, discipline, life skills, self-esteem, and employment prospects of young Aboriginal and Torres Strait Islander men.
Clontarf Foundation CEO Gerard Neesham provided an update to WesCEF Aboriginal Development Consultant Noelene Mantellato on how they are adjusting to the COVID-19 situation.
"While it has been challenging to operate at full capacity, our Foundation has created a tailor- made programme that will help us stay relevant in the lives of our boys and their families," Gerard said.
Academies that remain open are fully staffed, however, activities such as camps, excursions, major events and inter-academy sports games are currently suspended. Instead, staff have been busy delivering schoolwork packs and food hampers to students and developing virtual activities and challenges to retain physical and mental health through this period.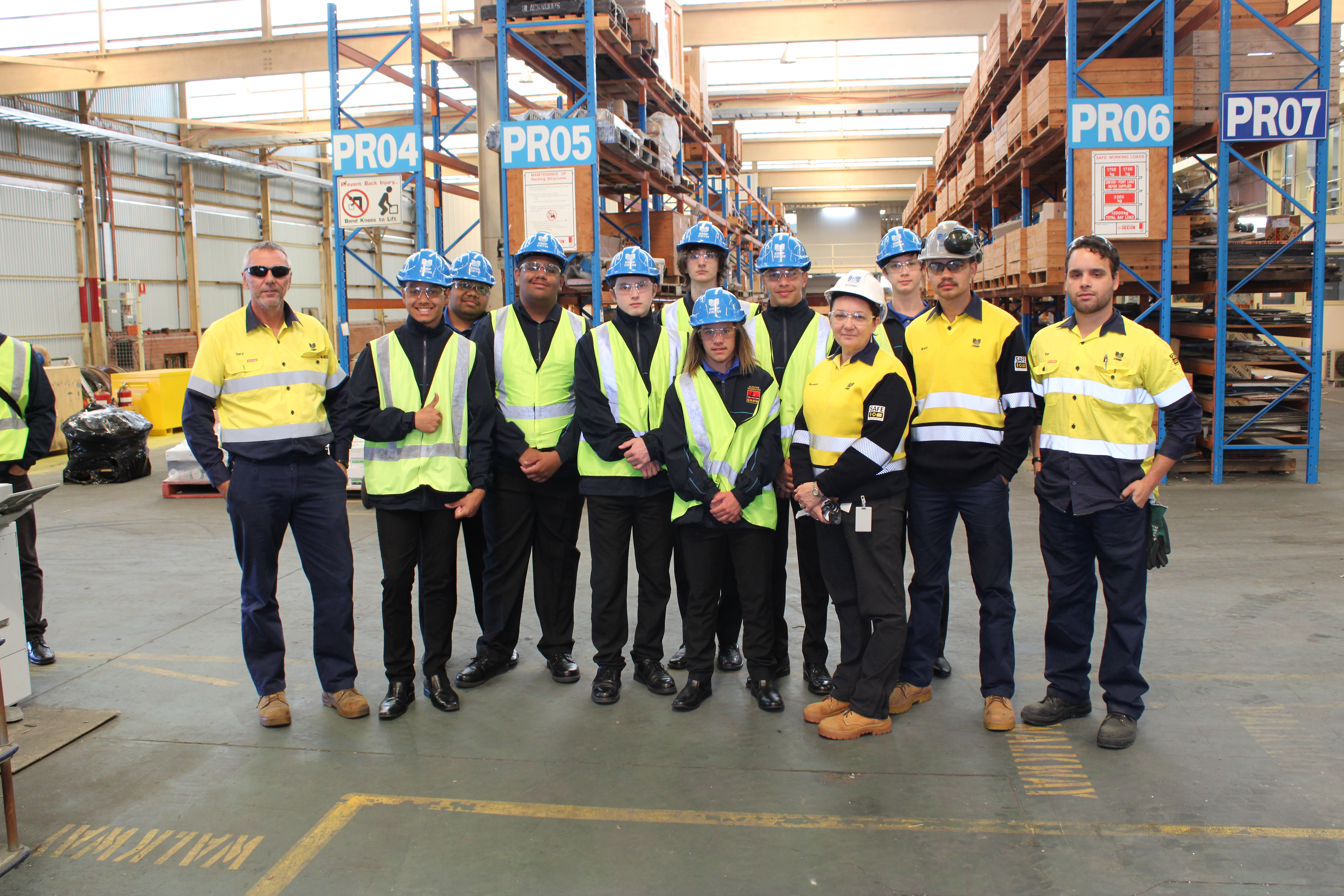 WesCEF Aboriginal Development Consultant Noelene Mantellato joined Clontarf's Gilmore Academy (Kwinana) during a CSBP site tour in August 2019. (Pre COVID-19 pandemic)
Gerard said that the early data indicates that most of the students remain engaged with their Clontarf mentors, however, the full impact of the lockdown will not be known until all schools are fully operational again.
"Looking forward, the programme is the key mechanism to re-engage Aboriginal and Torres Strait Islander students who are at greatest risk of disengaging from school – in particular the Year 12 students.
"The far-reaching impact of Year 12 completion will, simply put, change the lives of these young men and their families," said Gerard.
Gerard said that by working together, our organisations present the best opportunity for the boys to succeed when this crisis has subsided.
"I want to use this opportunity to say that I am continually humbled by the words of encouragement and over and above support offered by our dedicated partners."
To find out more on how Clontarf are keeping their boys engaged, read some of their articles here.