Bunnings sustainable packaging initiatives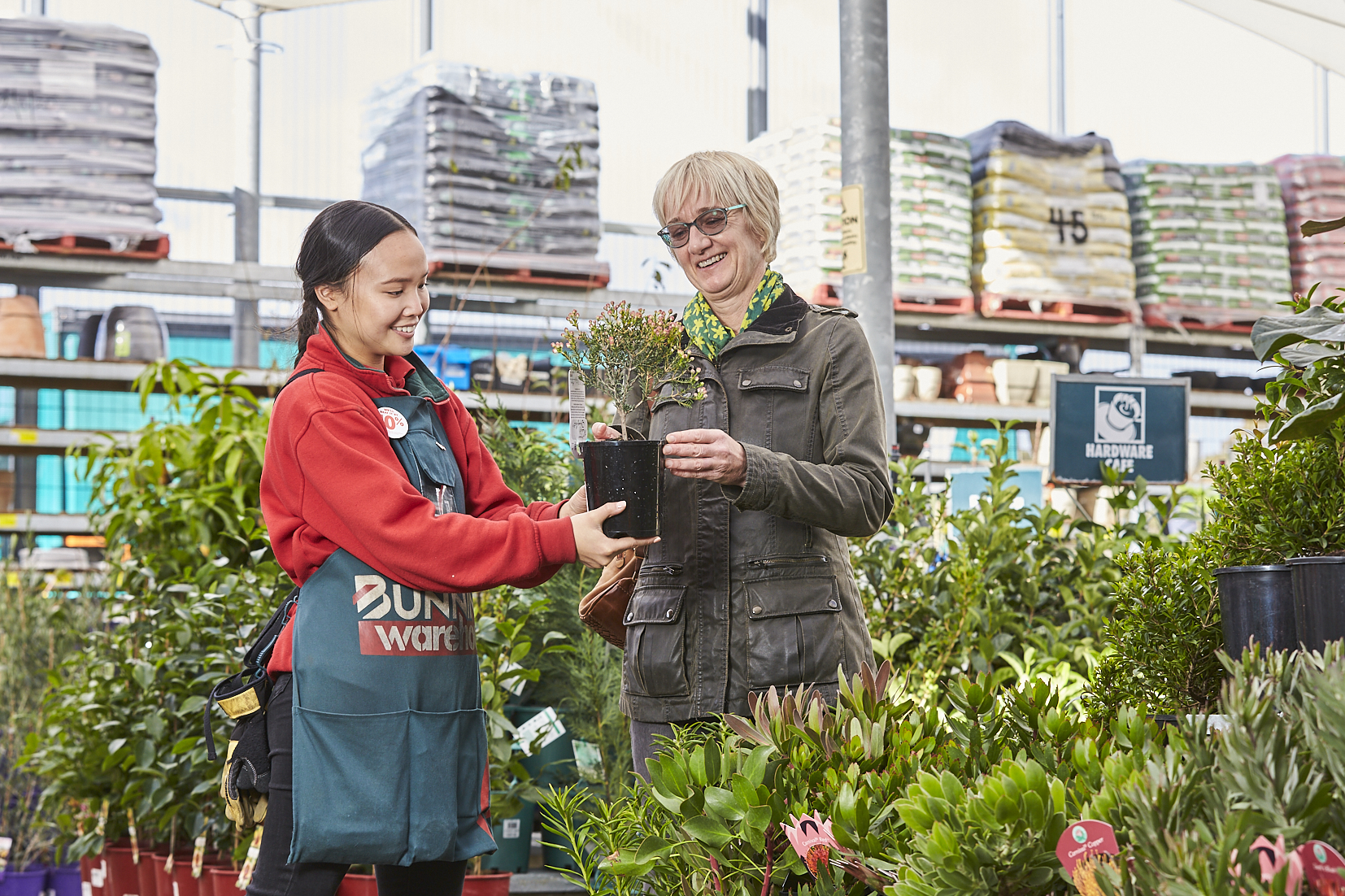 Bunnings is committed to transitioning to fully sustainable packaging with a significant focus on reducing operational and packaging waste, while still maintaining the integrity of products as they move through the supply chain.
In the nursery, greenlife suppliers made significant progress in reducing the amount of virgin plastic packaging by transitioning to black plastic plant pots which incorporate more recycled plastic. Bunnings also worked with suppliers to remove non-essential plastic clips used to hold labels, reduce the label size, as well as reduce manufacturing waste and remove unnecessary plastic sleeves. These changes will continue to be implemented as existing supplier stock is depleted to ensure that additional waste is not created during the changeover process.

During the year, Bunnings implemented the Australasian Recycling Label (ARL) for selected house-branded products. The ARL is a responsible disposal label endorsed by the Australian Packaging Covenant Organisation (APCO) and developed by Planet Ark to provide customers with clear information on how to separate packaging before disposal through kerbside waste collection systems. During this process, Bunnings has worked closely with suppliers to create transparency and understand the different packaging materials supplied with products.

This initiative follows Bunnings' commitment through the APCO to transition to 100 per cent reusable, recyclable or compostable packaging by 2025. Bunnings has been a member of the APCO since its inception and continues to improve packaging to meet the APCO's Sustainable Packaging Guidelines.