Safety and Wellbeing
We maintain a relentless focus on providing safe workplaces.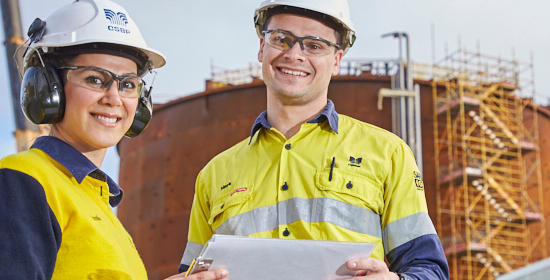 We acknowledge that we can continue to improve our performance.
We see the benefits of a relentless focus on providing safe workplaces while acknowledging and taking opportunities to improve on our performance.
Every team member is entitled to work in a safe environment and go home safely at the end of their working day. This year, we drew on our experience of managing our workplaces with a relentless focus on the safety of our team members, customers and others to support the government and community efforts to limit the spread of COVID-19.

Each of the Group's businesses implemented changes to protect the health and safety of team members and customers, including store-based measures to support social distancing requirements, the roll-out of protective screens at registers and increased levels of personal protective equipment (PPE) for team members. These changes have supported continuity of business operations and the associated benefits to customers, suppliers and team members.
Our objective for our team is peak performance, with a focus on having fit, healthy and engaged teams across all businesses. The key peak performance strategy during the year included responding to the risks of COVID-19. While good progress has been made, peak performance initiatives remain key priorities for further development over the coming year.
GRI 103-1, GRI 103-2, GRI 103-3, GRI 403-9