Coregas leads the way with hydrogen-fuelled zero emission trucks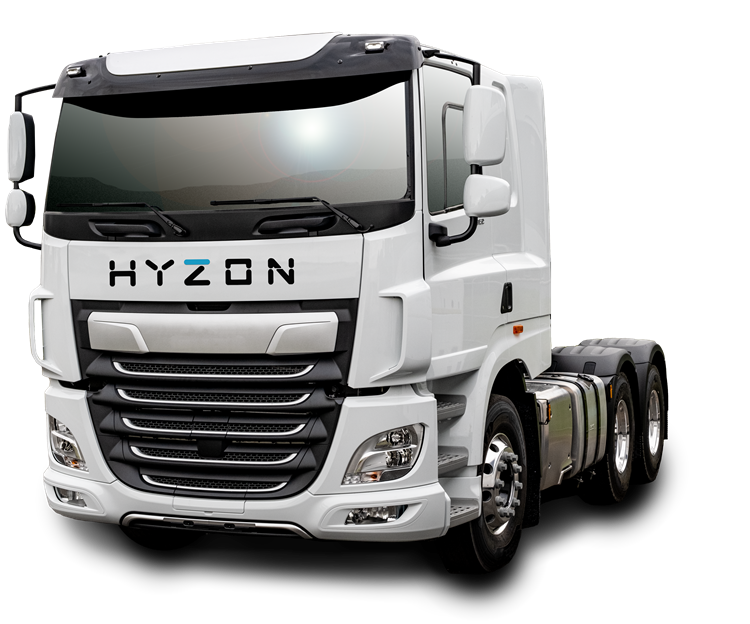 Between 2015 and 2021, Australia experienced a 15 per cent increase in heavy rigid and articulation trucks registrations. This is projected to increase in coming years, which will only add to Australia's carbon emissions. Within Coregas, transport represents approximately 54% of its scope 1 and 2 carbon emissions.
To reduce the impact of heavy road vehicles, Coregas investigated several technological solutions, ultimately identifying hydrogen-fuelled prime movers as the most sustainable choice. This is supported by Coregas's access to hydrogen through its Port Kembla facility, making it a natural and logical choice for reducing transport emissions.
Coregas partnered with European prime mover manufacturer Hyzon to bring this project to life, and in 2021 placed an order for two Fuel Cell Electrical Vehicles (FCEV) which will be the first FCEVs to be brought into Australia. The Hyzon Hymax-450 prime movers are due to be added to the Coregas fleet in late 2022, servicing New South Wales customers with bulk product deliveries.
Not only do Hyzon-450s produce zero emissions, the vehicles are also battery powered with an electrical motor fuelled by a 200kW hydrogen fuel cell. The prime movers have a 650km driving range and can be refuelled within 15 minutes through a 400kg/day refueller which will be supplied by Haskel. This overcomes the challenge with similar battery powered vehicles that require a longer charging time, with the heavy weight of an electrical battery reducing the available payload.
The Hyzon vehicles will complement existing hydrogen production at Port Kembla and the FCEV trucks will reduce carbon emissions by approximately 50 per cent in comparison with diesel vehicles.
Assuming a distance travelled of 120,000km per annum, one FCEV truck will reduce transport emissions by 107 tonnes per year for grey hydrogen and by 204 tonnes per year for green hydrogen.
The project represents a strategic first step in developing a broader hydrogen ecosystem. Port Kembla and Illawarra-Shoalhaven are primed to be an epicentre for the emerging hydrogen sector and possess several advantages to foster the development of the thriving domestic and export hydrogen sector. Coregas is poised to lead the conversion to hydrogen fuel in this region.