Keeping on track to a great career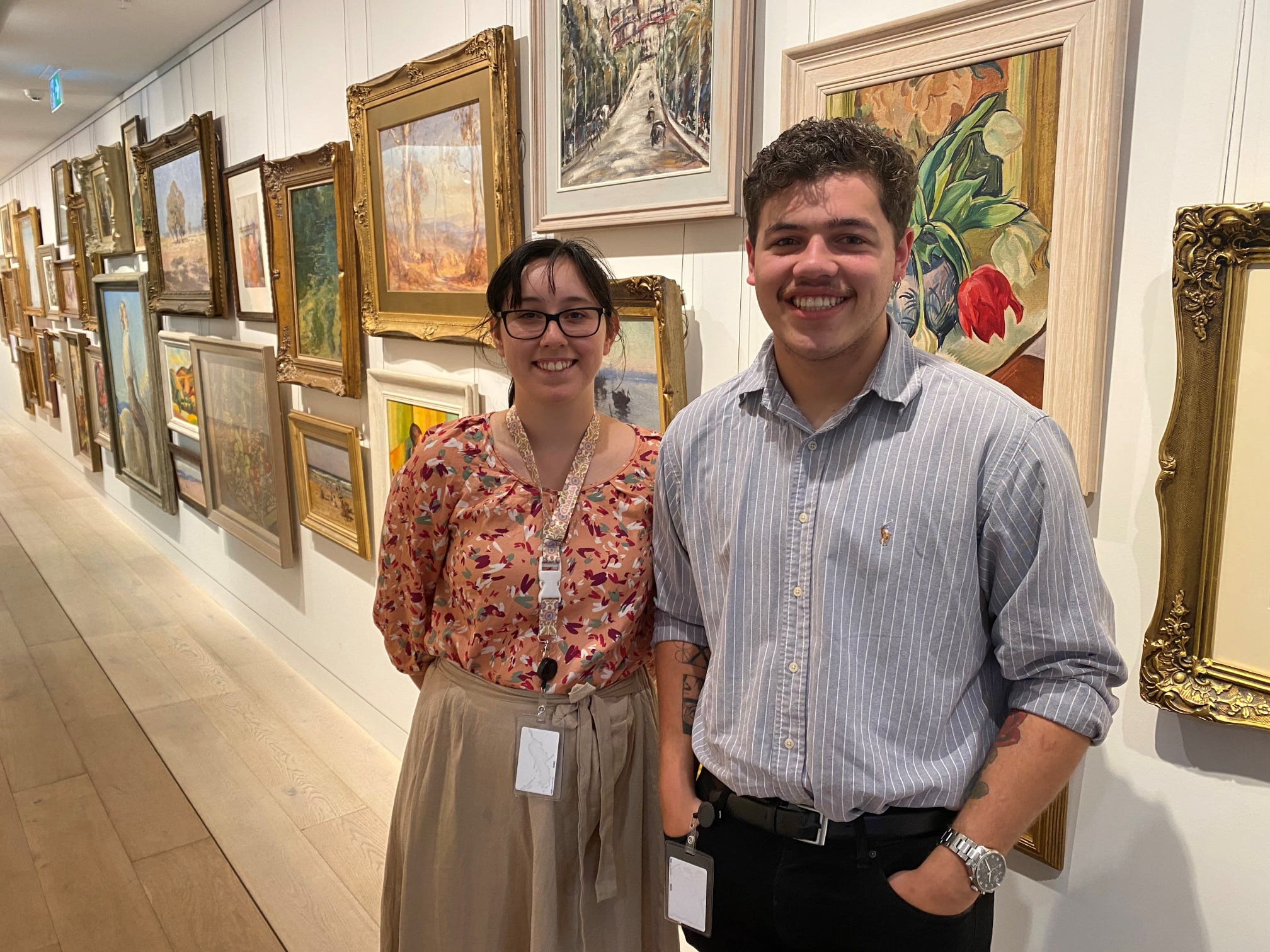 CareerTrackers was set up in 2009, and aims to create pathways and support systems for Indigenous young adults to progress through university with high marks, industry experience and bright professional futures. This year, CareerTrackers is working with over 200 businesses across Australia, including Wesfarmers, to provide 700 internships across Australia. Our CareerTrackers interns this summer include Melanie Bradbury and Dashon Ugle (pictured) at Wesfarmers corporate office in Perth.
Wesfarmers intern Melanie Bradbury, a Karajarri woman from Bidyadanga, writes about what the program meant to her.
"I first began working with CareerTrackers in 2019, with an advisor who guides and supports me throughout my internship and university degree by checking up on me once a month, giving me advice, and being available anytime I need help. At the time I was finishing high school in Broome, Western Australia and had to relocate to Perth to pursue my career and education prospects, which was daunting and difficult to get used to, but through the constant support of my advisor, friends and family I have been able to successfully continue forward.
Through CareerTrackers I successfully began my university degree in journalism in 2020 and an internship over the 2020/2021 summer at Wesfarmers, working with the Corporate Affairs team on several projects that have opened my eyes to the possibilities of where my degree can take me. Over the course of my internship I wrote articles about some of the artworks in The Wesfarmers Collection which were published on the Wesfarmers Arts website. I also applied some of my media skills to take photos and helped to edit videos. I have learnt how to work in a professional environment and be more organised with researching and showcasing information at work as well as university.
Overall, my experience has been very positive and I have learnt many new things and made connections with so many amazing people. After working with CareerTrackers and interning here at Wesfarmers I now am more organised with my time, have better tools and skills to excel in my degree and am more confident in myself and my skills. I know how to better balance my home and work life through experience, and I have a better understanding of what my future career may look like."
This case study was published subsequent to the signing of the Independent limited Assurance Statement on 23 September 2020 and has not been assured.