Wesfarmers Arts and National Gallery of Australia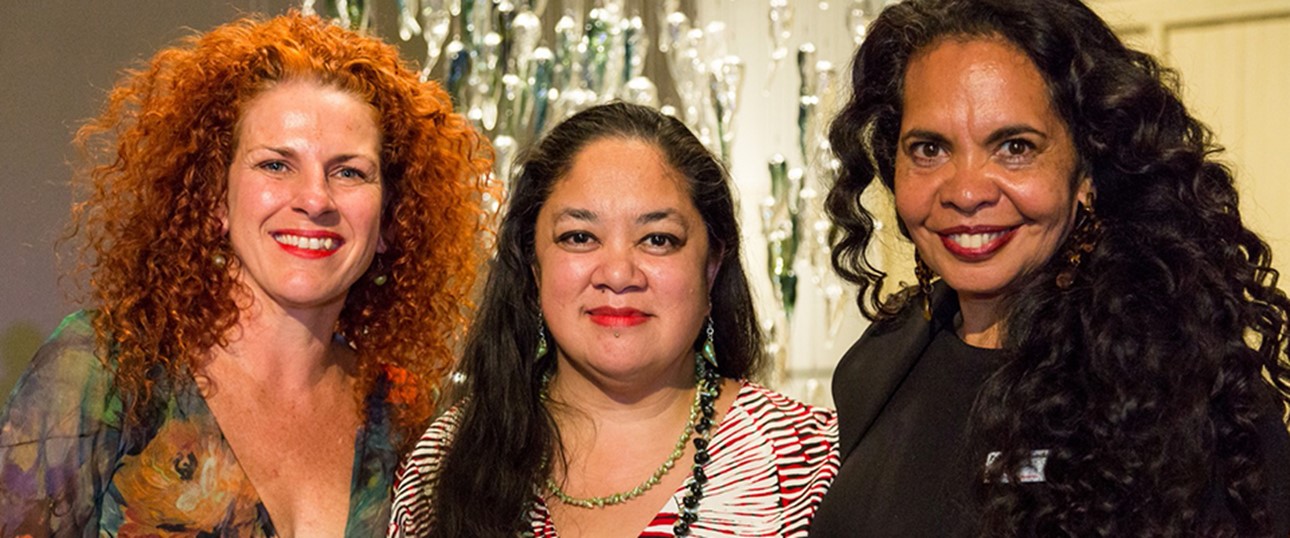 The Aboriginal and Torres Strait Islander Art curatorial team of the National Gallery of Australia. Left to right: Curators Kelli Cole and Tina Baum, with Senior Curator, Franchesca Cubillo.
Wesfarmers Arts and National Gallery of Australia have worked together since 2009 to support Indigenous Australian art and culture. Highlights include:
Visitors in seven cities have enjoyed our National Indigenous Art Triennials;
84 Indigenous arts professionals have graduated from our Leadership and Fellowship Programs;
2 Fellowship Alumni have experienced an International Wesfarmers Arts Indigenous Art Residency;
Millions have accessed our online content and;
Thousands of visitors have enjoyed the spectacular collections permanently featured in the NGA's Wesfarmers Arts Gallery, Early Western Desert Art 1971/74.
As an outcome of the unique partnership we have built with the NGA, we are now embarking on an international touring exhibition. Featuring masterpieces from both our collections, this landmark project will be curated and developed by an all-Indigenous exhibition team, led by the NGA's Indigenous curators and graduates of the Wesfarmers Leadership program. The exhibition, Indigenous Australian Masterpieces, launches in 2020.
We're excited by what we can achieve together - we're increasing our digital capacity for creating and sharing Indigenous arts content with the world online, building new audiences and extending the networks for Indigenous arts leaders to take their place in the international community.