WesCEF creates opportunities for Indigenous people in its supply chain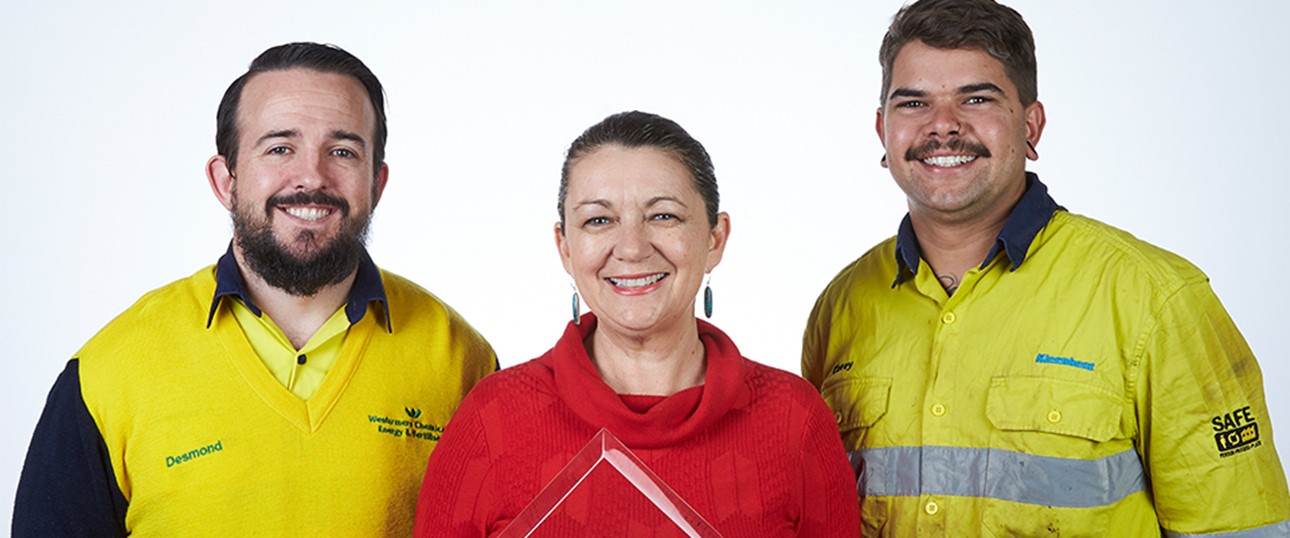 From left to right: Desmond Roche, WesCEF Procurement Specialist, Noelene Mantellato, Aboriginal Development Consultant and Corey Collard, Apprentice Mechanical Fitter.
WesCEF has engaged its contractors and suppliers to seek new ways to provide opportunities for Indigenous people. During the year, WesCEF's Supply Department developed and facilitated information sessions at CSBP Kwinana, engaging major on-site contractors on how to create opportunities for Indigenous people.
The events showcased best practice on how contractors could create and promote employment opportunities for Indigenous people, build relationships with the community and develop culturally respectful employee on-boarding processes.
The main aim of the information sessions were to align suppliers with WesCEF's values and commitment to Indigenous development and to generate employment opportunities within WesCEF's supply chain. The sessions also addressed queries raised by contractors including how to start and manage the process, how to communicate the importance of the process to their organisation and associated costs.
To date, 23 opportunities have been created as a result of the program and WesCEF plans to continue the information sessions.