Update: Taking Indigenous art to the world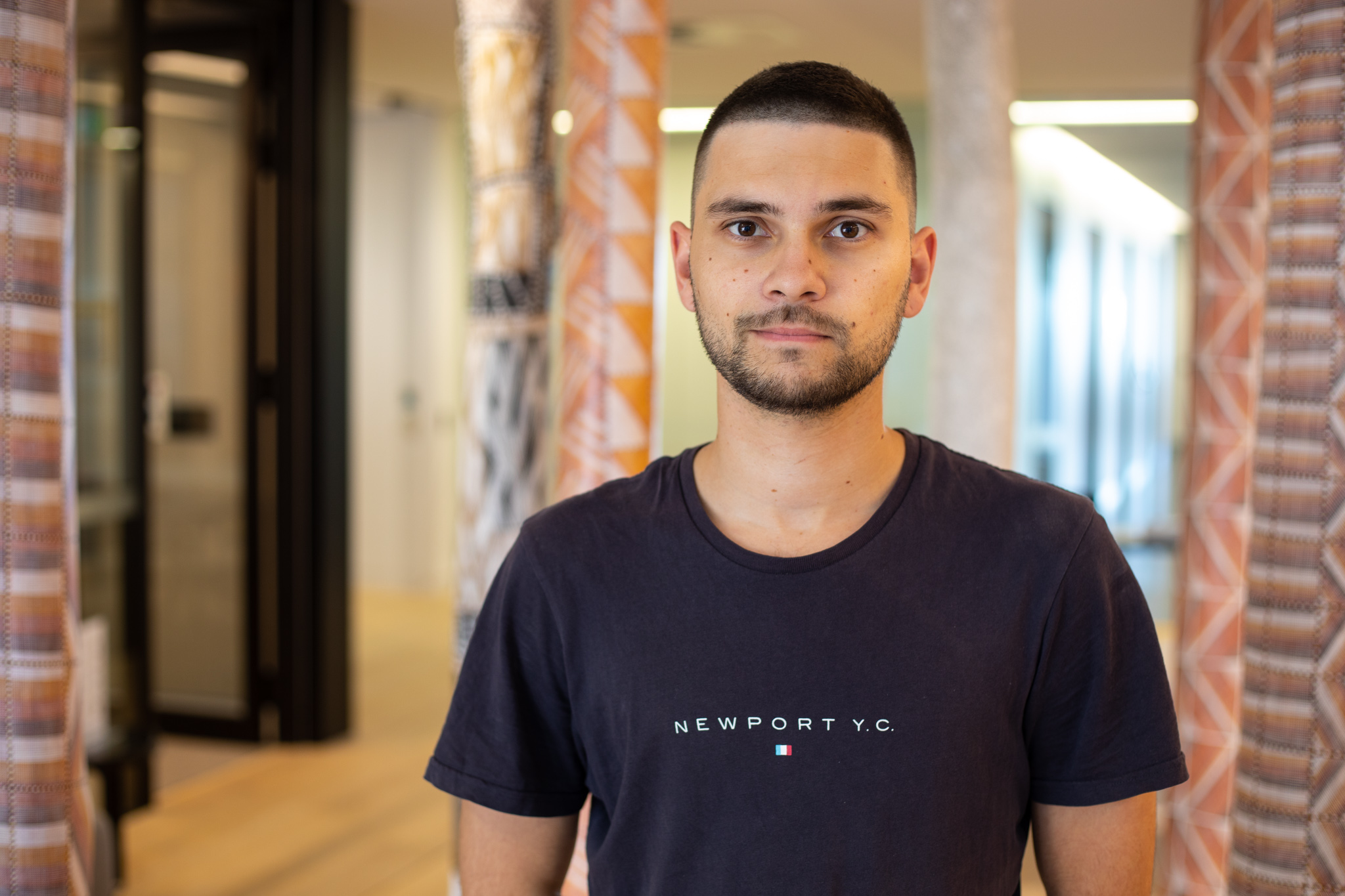 Image Caption: Wiradjuri artist and artsworker, Aidan Hartshorn, has recently been appointed as the inaugural Wesfarmers Assistant Curator at the National Gallery of Australia to work on the exhibition tour.
New dates have been decided for the international touring exhibition Ever Present: The Art of Australia's First Peoples, presented by the National Gallery of Australia (NGA) and Wesfarmers Arts. Originally destined to open at the National Gallery of Singapore this year before the closure of international borders due to COVID-19, the exhibition will now be seen by Singapore audiences from May to September 2022, at the start of a two-year tour which will also take in Beijing, Shanghai and Hong Kong.
Featuring 160 works of Aboriginal art from the collections of the NGA, and Wesfarmers, together with a major new commission from Sydney-based artist Jonathon Jones, Everpresent is one of the largest ever tours of Indigenous art to the Asian region and will include paintings, sculpture, watercolours, highly decorated and engraved shields, drawings, ceremonial items, blown glass and photographs and multimedia.
Categories: indigenous