The Kmart Wishing Tree Appeal turns 30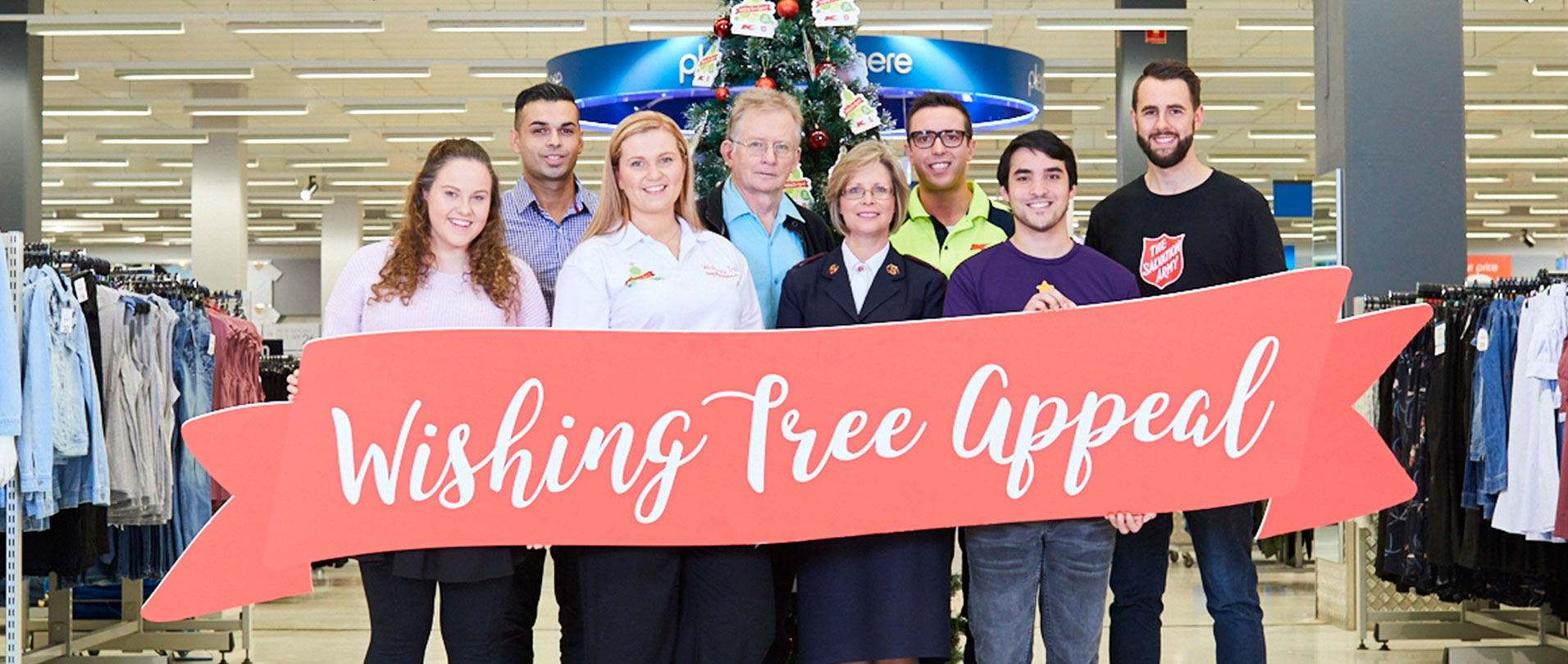 Kmart Southland, Victoria celebrates 30 years of The Kmart Wishing Tree Appeal.
The Kmart Wishing Tree Appeal began in 1986 when an Adelaide team member suggested Kmart use its wide network of stores as gift collection points to assist charities at Christmas time.
In 2017, Kmart and Appeal partner, The Salvation Army, celebrated 30 years of the Appeal's success across all Australian stores.

Over the years, support for the Appeal has remained strong and the core purpose has evolved to ensure that the collection assists anyone experiencing hardship, not just at Christmas, but where needed at other times of the year.

The Kmart Wishing Tree Appeal is proud to be Australia and New Zealand's largest and longest running Christmas gift Appeal. Along with the help of the Salvation Army, Kmart has been able to collect and distribute over 8 million gifts to Australians and New Zealanders in need.

The Appeal's success would not be possible without the incredible generosity of the Australian and New Zealand public who contribute every year. The ongoing support for the Appeal coupled with the dedicated Wishing Tree champions in every Kmart store, The Salvation Army officers and volunteers that help sort and distribute gifts, make this a truly special campaign.
Categories: community people