The future of work at Bunnings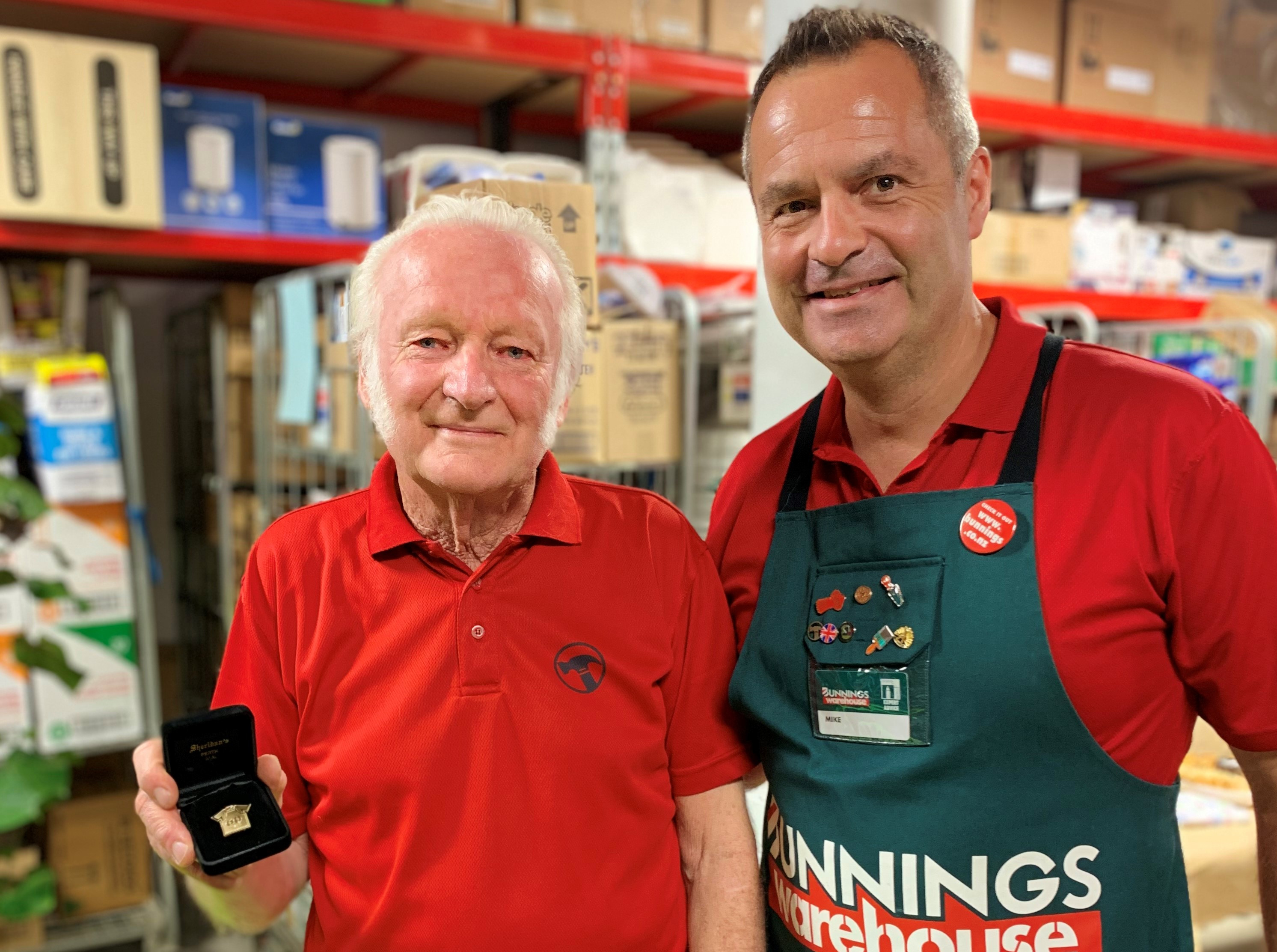 Bunnings Managing Director Mike Schneider recently experienced what he told his team was an enormous privilege and "one of the nicest moments in his whole time at Bunnings". The occasion was the presentation of a 60-year service award to Bill Cooper, a team member at Bunnings Claremont store in Western Australia and the longest serving of Bunnings' 46,000 team members.
"Since 1959, Bill has been caring for customers and team mates and has made an enormous contribution to our business in WA," Mike said. "Riding his bike to do deliveries on a wage of £4 a week, Bill has been there when needed for six decades. Bill is a role model for us all on care, commitment and team work."
Mike's visit to Perth for the presentation coincided with his participation in a CEDA (Committee for Economic Development of Australia) panel on The Future of Work, where he said the true intergenerational nature of Bunnings workforce – from school students to being one of Australia's biggest employers of over-50s – was a real strategic advantage, when coupled with investment in learning and development and a fun, inclusive and caring culture.
"We invest heavily in learning and development, not just in traditional retailing and selling and product knowledge, but across the spectrum, increasingly in the area of digital, analytics and agile working. We see this as an important opportunity for each and every one of our team members to reach their potential and to explore incredibly diverse career paths. There are roles in our business that exist today that didn't exist two or three years ago, let alone five, 10, 50 years ago. It's an incredibly exciting time to be a part of the retail industry."
Mike said the Bunnings business model – lowest prices, widest range and best service – was just as relevant now and into the future as it had been since the first Bunnings Warehouse disrupted traditional hardware store retailing 25 years ago. However, customers and team members were changing in how they lived and worked. The D.I.Y. culture and urban sprawl which had flourished in post-war Australia has given way to a competitive housing market characterised by more inter-generational living, long-term renters, higher density living and urban housing.
"These trends, amongst others, along with the rapid evolution of digitisation and connectivity have changed the way we think about our homes, our lives and obviously the way we work. Customers today want more choice and more convenience, they want the flexibility to shop in-store or online, and they have really different expectations about service and that now revolves more around anywhere, anytime."
"Retail at its heart is about people," Mike said. "Throughout this evolution, nurturing a passionate committed team has been at the heart of our best service offer. This is about people and connection, not a transaction."
Categories: community people