Target Kununurra art wraps the store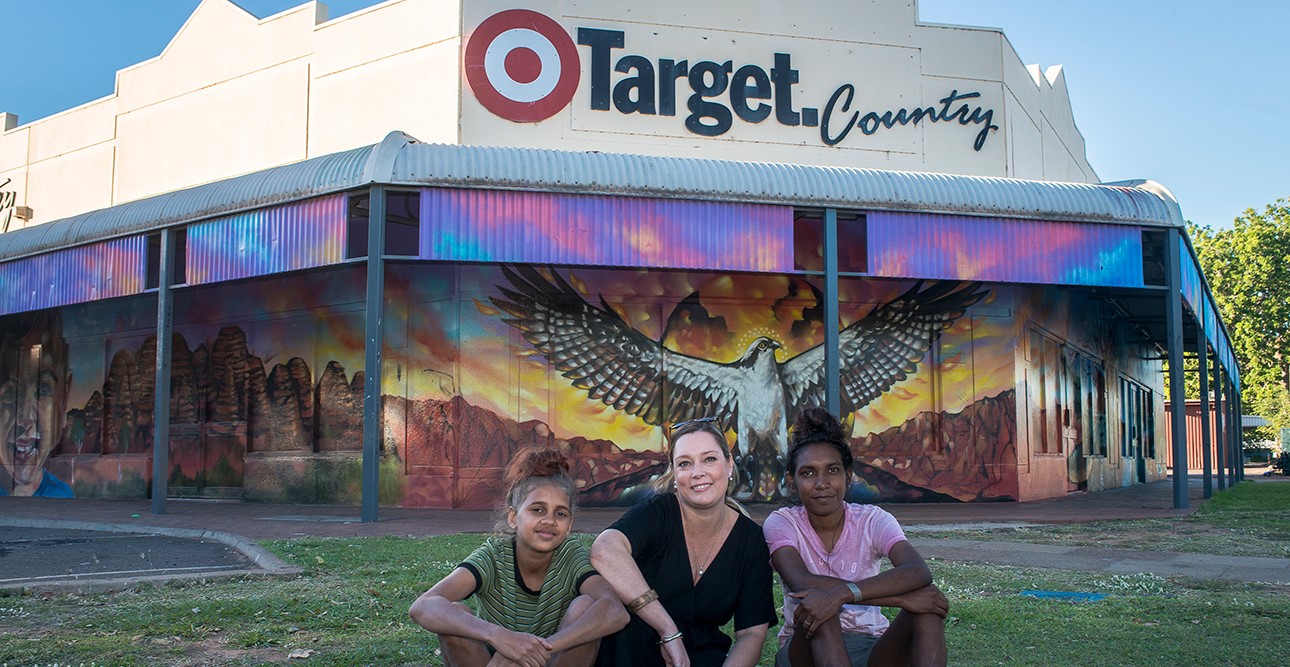 During the year, the Target team in Kununurra, in Western Australia, was invited by Cally Bugg, the director of local art gallery Artopia, to be part of an inspiring local art project. The project's aim was to bring community groups and businesses together to help address antisocial behaviour, including graffiti on the store walls, through the introduction of local art to the landscape. What resulted was the Target store being wrapped in unique artwork displaying a range of iconic places and animals of the Kimberley.
Target store manager, Jude McKenzie, recognised the value of the project for both Target and local community members: "Target really wants to be part of this community, and through this project we have created that connection and now can help make this township even better".
Categories: community indigenous people governance