Supporting Indigenous mental health and wellbeing at Blackwoods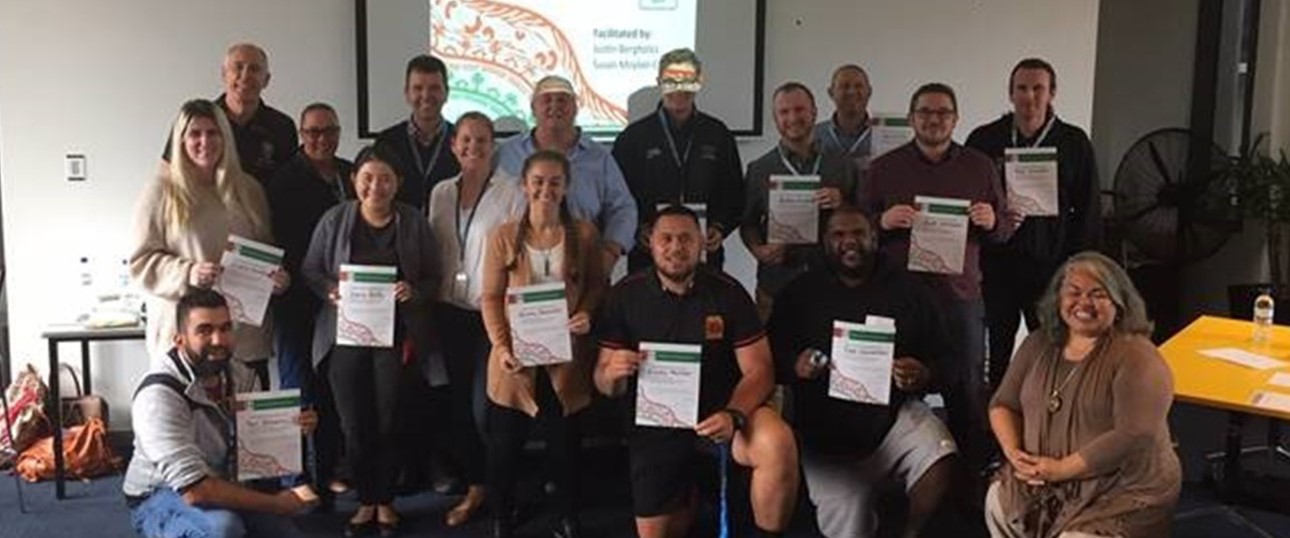 In early 2019, Blackwoods and Bullivants launched a new mental health first aid training course, featuring unique Indigenous elements.
The two-day Gaimaragal Group course, attended by Blackwoods and Bullivants team members, received huge praise from participants.
Presented by two Clontarf Academy directors who are exceptional presenters, the course focuses on the role everyone plays in supporting one another, how to identify factors and behaviours that may signify potential concerns among team members, and includes opportunities to put the learnings into practice. All participants are now certified Mental Health First Aiders, with a number already putting their new skills to good use.
Categories: community indigenous people fy-19