Printing a brighter future for small businesses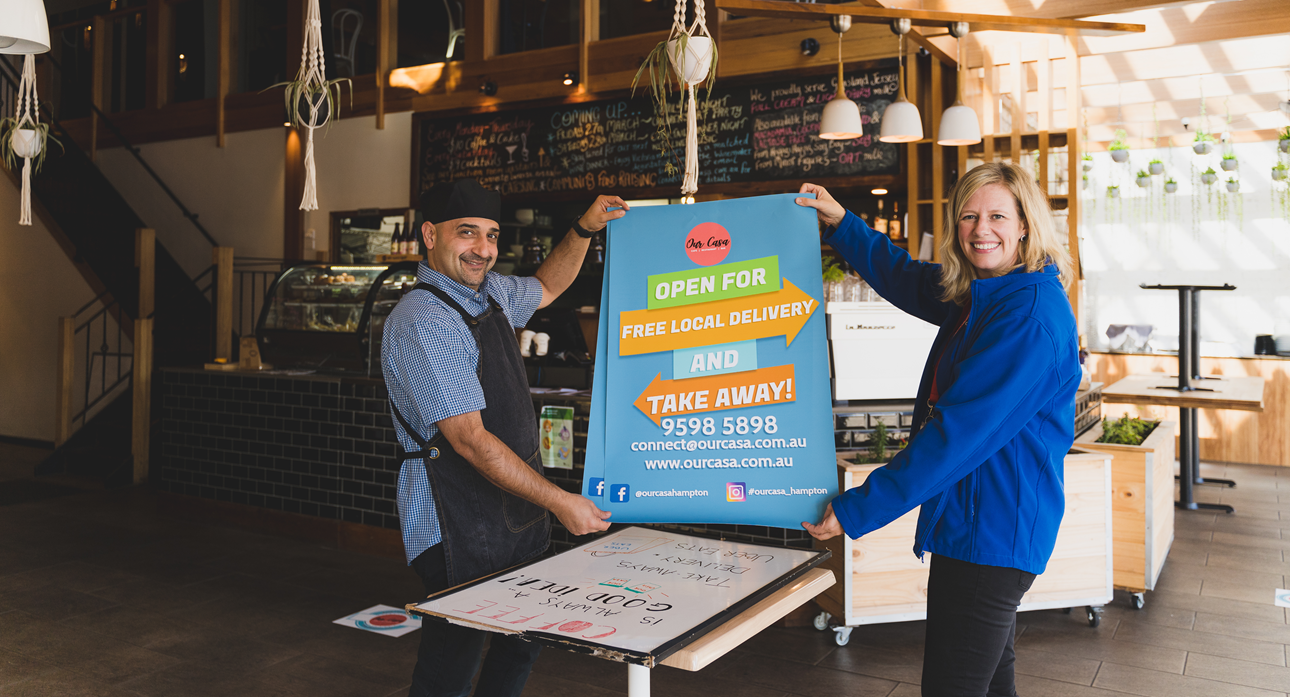 Supporting the communities where its team members live and work is something Officeworks is passionate about. With the small business community across Australia feeling the pinch due to restricted trading during the COVID-19 pandemic, and with many still dealing with the impacts of the bushfires, Officeworks team members, including Managing Director Sarah Hunter (left) set out to connect with businesses in their local communities and offer support by way of free printed goods. Whether signage and floor decals to help clothing stores with physical distancing, posters with new opening hours for beauty salons, or takeaway menus for cafes and restaurants, Officeworks leveraged its wide range of Print, Copy & Create services to support these businesses trade safely.
Over five weeks in April and May, the Officeworks team supported more than 1,100 small businesses nationwide, with 132 stores connecting with local businesses in their communities. The connections the team members have made through reaching out and lending a hand when small businesses needed it most is just the start. Officeworks is committed to supporting businesses across the country get back on their feet and to thrive beyond the pandemic.
Categories: community people