Kmart Wishing Tree Appeal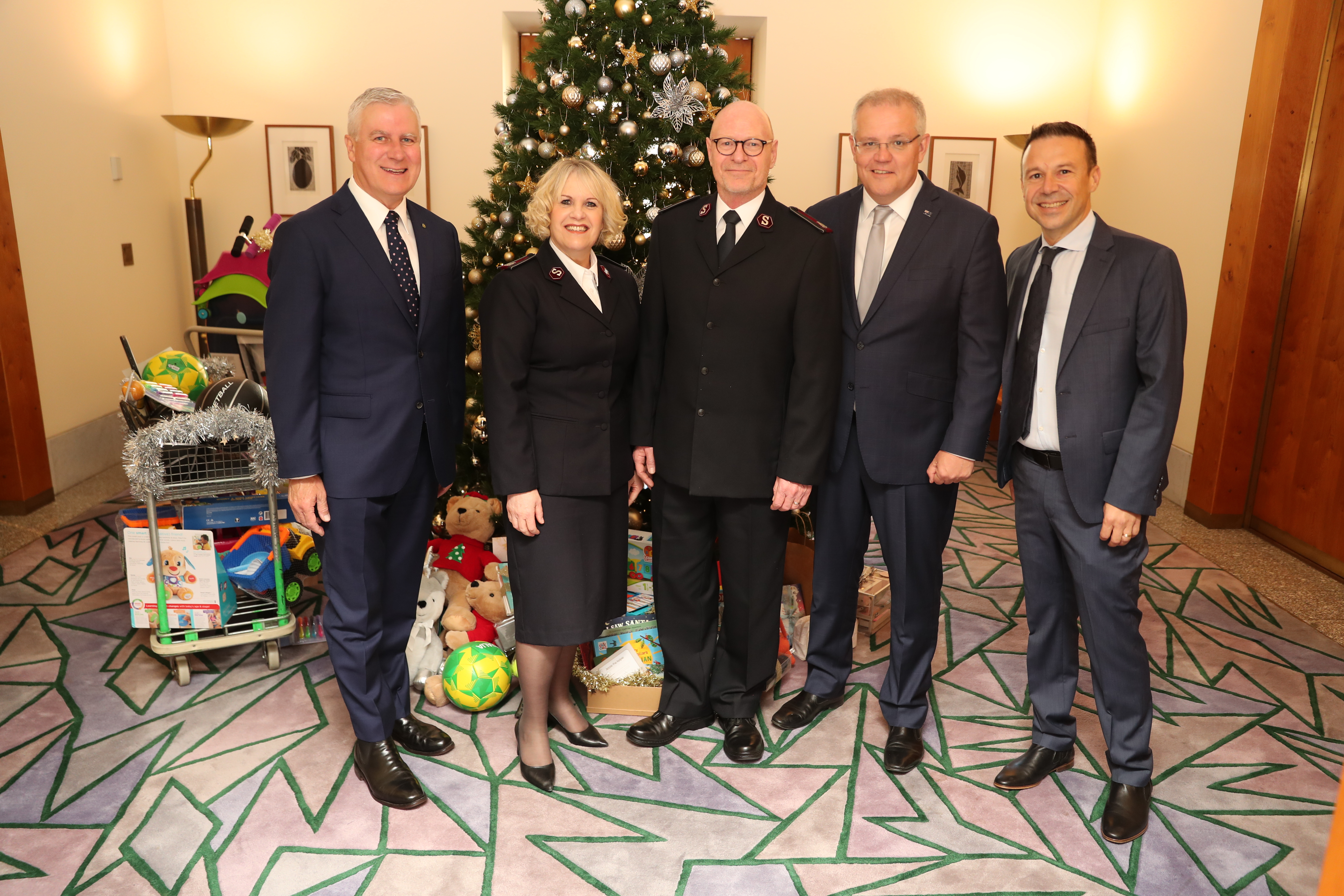 The power of giving
The Kmart Wishing Tree Appeal is Australia's largest and longest running gift collection and is once again in full swing in helping countless children, adults, seniors and families who are facing financially vulnerability at Christmas time and beyond. Kmart alongside long-standing charity partner The Salvation Army, first came together in 1987 and has since raised more than eight million gifts for people doing it tough. The 2019 Appeal launched nationwide in all Kmart stores on Monday 11 November 2019, with gift contributions accepted until Christmas Eve and financial contributions until 31 January 2020.
On 4 December 2019 a Kmart Wishing Tree was installed in the Prime Minister's Office for the seventh consecutive year. The Salvation Army's national leaders Commissioners Robert and Janine Donaldson and Kmart Australia Director of Retail John Gualtieri joined the Prime Minister, The Hon. Scott Morrison MP, and the Deputy Prime Minister, The Hon. Michael McCormack MP, for the event.
Ways to get involved in the Appeal include:
Take a bauble tag off the Wishing Tree in store and scan the barcode at the register to contribute
Choose a practical gift that will go beyond Christmas time and leave it under the Wishing Tree in store
Drop a coin in the collection box at any register
Give online at www.kmart.com.au/wishingtree
Gifts do not need to be purchased from Kmart nor do they need to be wrapped. We are unable to accept used or second-hand gifts and encourage those to give practical gifts that will help people in need all year round.
For more information visit:
Website: www.kmart.com.au/kmartwishingtree
Facebook: @kmartwishingtree
Instagram: @kmart.wishing.tree.appeal
Categories: community people