Kmart South Hedland Store Recognised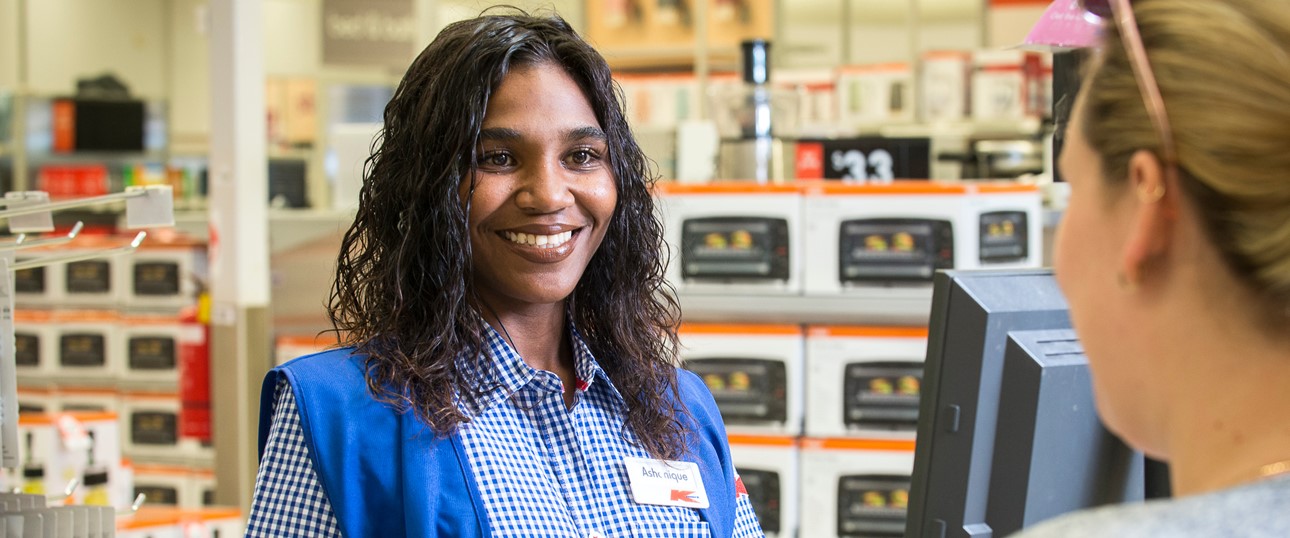 The Kmart team at South Hedland in Western Australia has been working with local organisations to forge stronger connections with their community. Through Ashburton, a local Aboriginal employment agency, the store management team was able to attract a strong group of young talent to work at the store. The team's efforts did not go unnoticed and were recognised by local MP, the Honourable Peter Tinley AM MLA (Minister for Youth), for being the leading retail store in Australia for Aboriginal and Torres Strait Islander recruitment.
Both the store management team and the new young team members, many of whom were taking on their first job, built a great support system to fill shifts and build confidence for various in-store roles. One team member, Ashonique Coffin (pictured above), remarked she felt 'very proud' of the moment during one shift when three Aboriginal team members were controlling the front end of the store.
The South Hedland store continued its recognition of Aboriginal and Torres Strait Islander culture during NAIDOC week with a range of festive activities, including crafts for children, morning tea and cultural performances.
Categories: community indigenous people fy-19