Industrial and Safety initiatives to support Indigenous students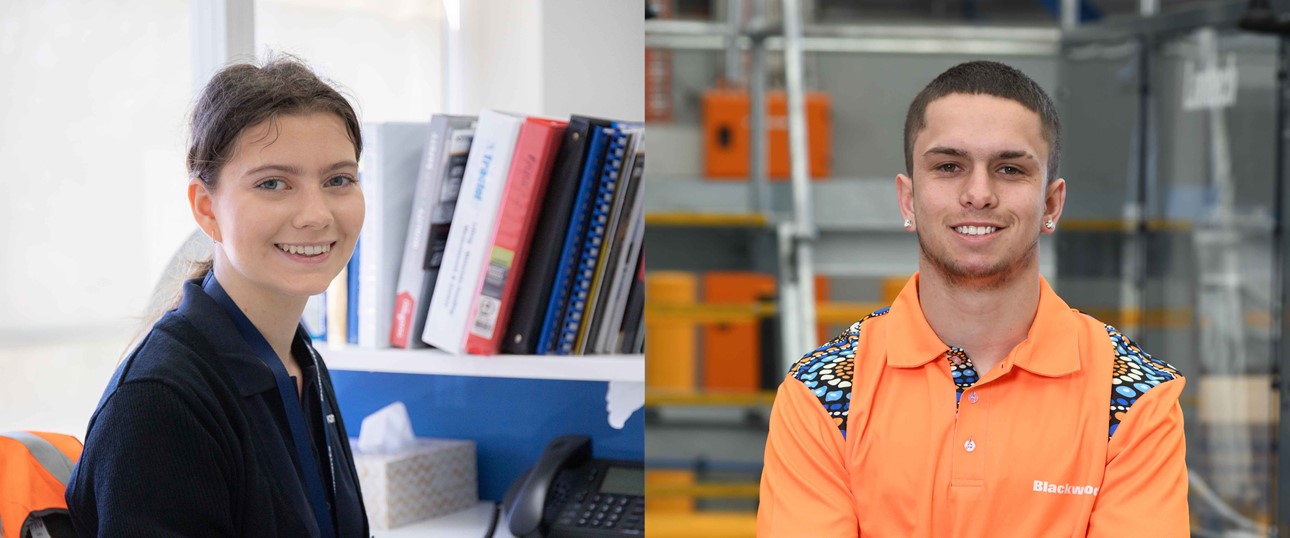 Across all of its businesses, Industrial and Safety has committed to supporting Indigenous students by providing them with training, development and employment opportunities. In 2019, every Industrial and Safety business hosted an intern from CareerTrackers, a national non-profit organisation with the goal of creating pathways and support systems for Indigenous tertiary students. Three interns transitioned into full-time roles at Blackwoods following graduation.
Bullivants selected the recipients of its inaugural Indigenous Scholarship in Engineering (or other related study), with two Indigenous students receiving $10,000 each for every year of study. Caitlin Ramsay (pictured above left) is one of the scholarship recipients. The funding will support their tertiary education and both students will receive the opportunity to gain relevant hands-on business experience within the Bullivants business during university breaks.
A group of Clontarf students began or continued their employment journey at Blackwoods through school-based traineeships. For Junathean Coady (pictured above right), the combination of his hard work completing Year 12 in 2018, and an industry-recognised certification coupled with relevant experience through his traineeship, has helped him to secure a full-time role at Blackwoods.
Categories: community people indigenous fy-19