How Officeworks plans to make a positive difference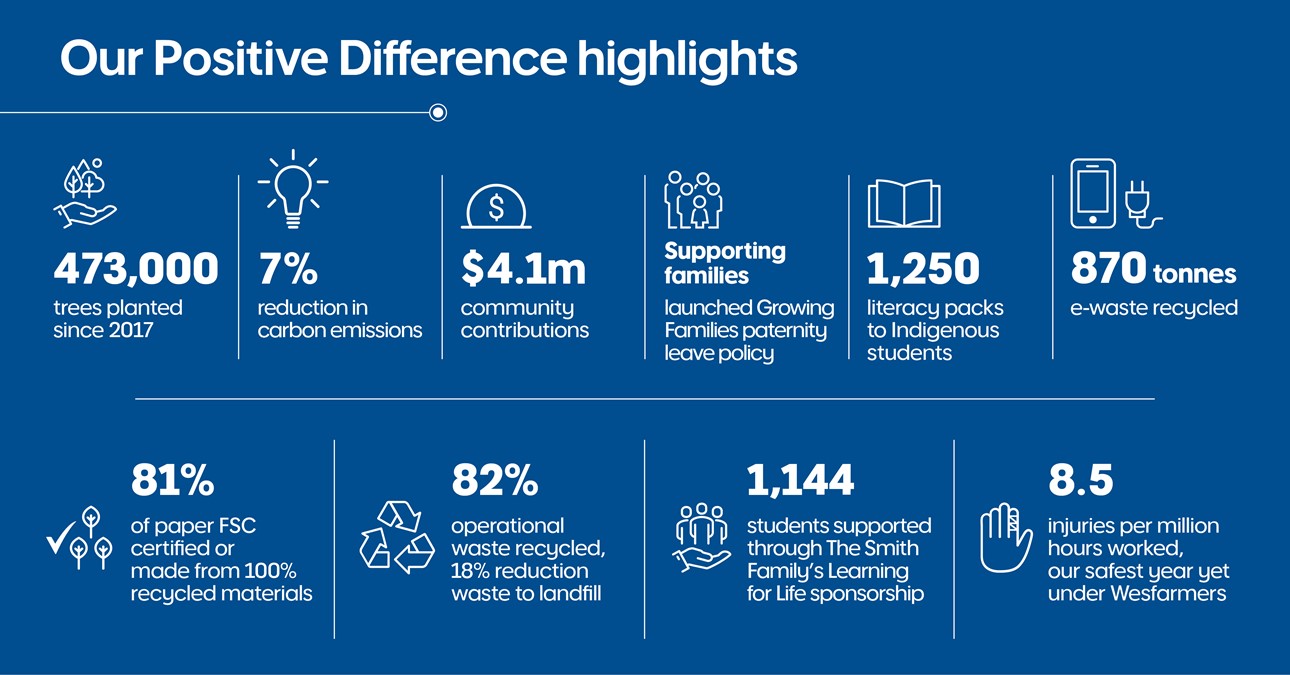 Officeworks understands the importance of operating a responsible and sustainable business that supports the communities where its customers and team members live and work. Its Positive Difference Plan outlines its commitments and performance to help make bigger things happen for communities and the environment.
Officeworks took a huge step in the 2019 financial year in making progress towards its 2020 goals. This included a seven per cent reduction in Scope 1 and 2 carbon emissions year-on-year, directly and indirectly contributing $4.1 million to national and local community groups and achieving an operational waste recycling rate of 82 per cent.
Officeworks continues to focus on reducing its operational impact on the environment and sourcing responsibly, as well as building even closer connections with the communities across a local, state, national and international level.
To see the Officeworks Positive Difference Plan, click here.
Categories: environment community people sourcing