From little things, big things grow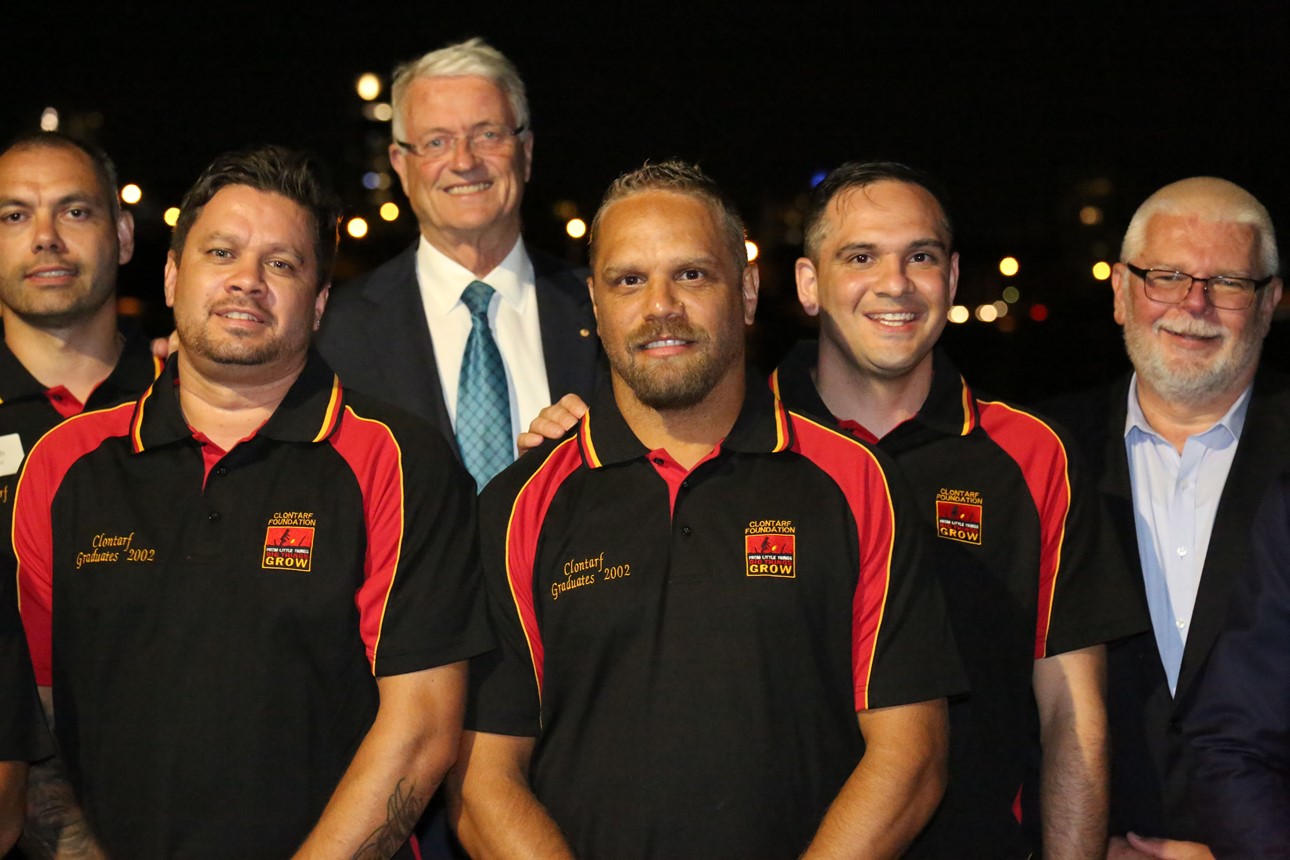 Twenty years ago, a small program began in Western Australia which aimed to keep Aboriginal and Torres Strait Islander boys and young men at school and to improve their life skills. Since then, more than 4,000 young men around Australia have completed Year 12 and transitioned to further study and into employment, after participating in the Clontarf Foundation program.
In February in Perth, the two decade milestone was celebrated with a special reunion dinner for the Clontarf Academy's first Year 12 Graduating Class of 2002. Senior representatives from a number of Clontarf's major partners attended, including Wesfarmers Chairman Michael Chaney - who was CEO when Wesfarmers became the Foundation's first corporate partner back in 2001 - our Chief Financial Officer, Anthony Gianotti, and Ian Hansen, CEO of Wesfarmers Chemicals Energy and Fertilisers, which has long employed Clontarf Academy graduates.
Congratulations to Clontarf on the great work done to give so many young men a brighter future. We look forward to continuing to work with Clontarf this year, as it surpasses the 9,000-participant mark, with almost 850 young men currently in Year 12 – and more than 300 working for Wesfarmers businesses.
Categories: indigenous