Coregas works to make low-carbon technology a reality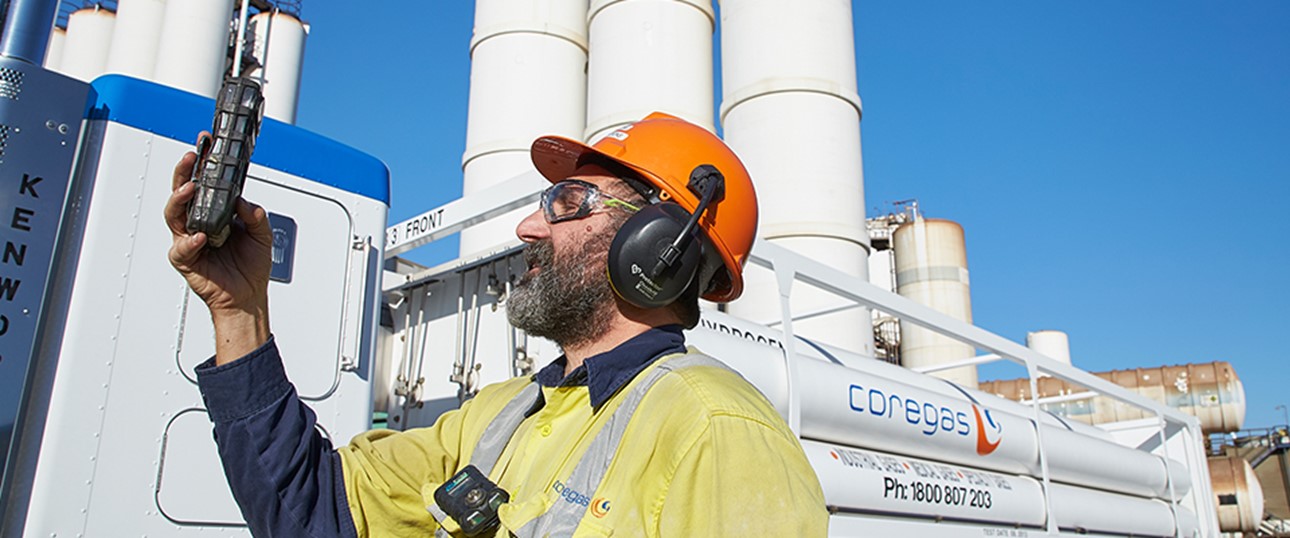 Coregas' production facility at Port Kembla, New South Wales.
Coregas is an industrial, medical and specialty gas company that produces hydrogen at its production facility at Port Kembla.
Coregas is a founding member of Hydrogen Mobility Australia (HMA). HMA was established formally in February 2018 with three objectives:
Accelerate the commercialisation of new hydrogen and fuel cell technologies for transportation, export, storage and stationary applications in Australia;
Provide a forum for effective communication and collaboration of all stakeholders in the hydrogen and energy community; and
Progress Australia's shift towards a future hydrogen society built upon clean and renewable energy technologies.
HMA is a collaboration between vehicle manufacturers (Toyota and Hyundai), energy companies (BP, Viva, Caltex and Woodside), infrastructure providers (BOC and Coregas), research organisations (CSIRO) and governments with a mission to make this hydrogen vision a reality.
Hydrogen can be produced from water (electrolysis), biomass and fossil fuels (hydrocarbons or coal).
Hydrogen is considered as a low-carbon energy source – replacing, for example, gasoline as a transport fuel or natural gas as a heating fuel. Hydrogen is attractive because whether it is burned to produce heat or reacted with air in a fuel cell to produce electricity, the only by-product is water. Fuel Cell Electrical Vehicles (FCEV) are already available in different parts of the world and Toyota and Hyundai will have cars available in Australia in early 2019.