Connecting with Indigenous communities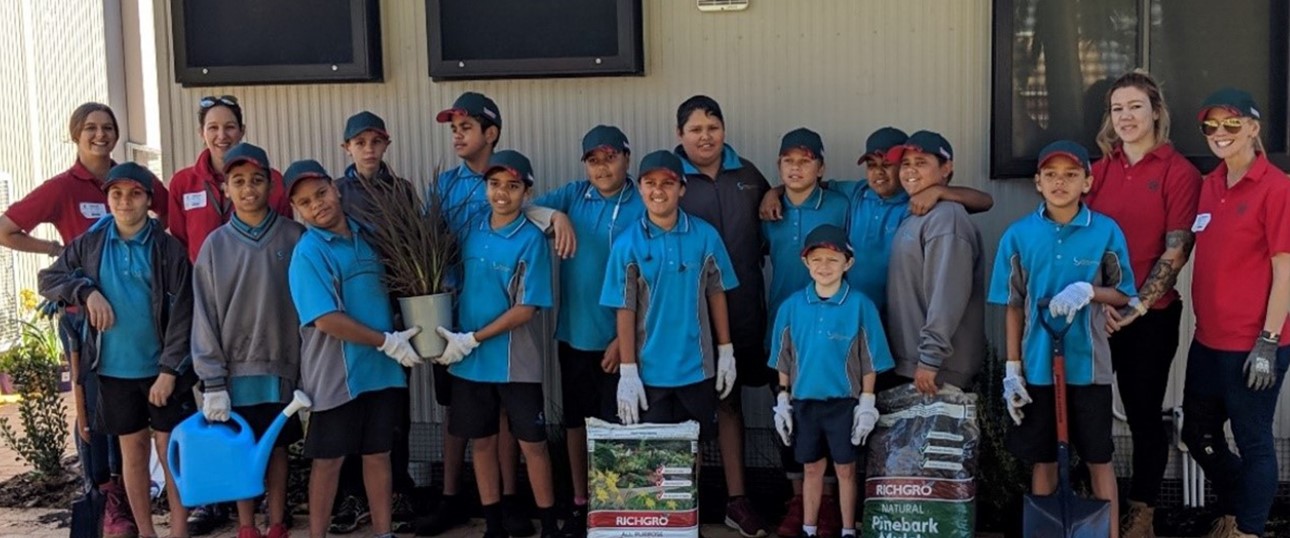 Bunnings recognises Aboriginal and Torres Strait Islander peoples' unique connection to country and Indigenous communities as an important part of the Bunnings team and community.
During the year, Bunnings team members supported over 580 Indigenous activities through community projects, in-store activities, DIY training, structured work experience programs and pre-employment workshops.
Activities undertaken included:
Our Kalgoorlie team members continued to support the remote Aboriginal communities in Wiluna, Leinster and Laverton in Western Australia.
During the year, they worked closely with the Western Australian Health Department, local police, Headspace and Outreach to deliver 13 activities including DIY craft workshops, cooking sausage sizzles and product donations.
In Alice Springs, the local team supported the Hawkesbury-Hills Student Leadership Program for the second year, donating products to Nyangatjatjara College in the Northern Territory. Students in the program spent time at the college, painting the school buildings and working in the gardens.
Bunnings also continued its long-standing collaboration with The Clontarf Foundation, which aims to improve the education, discipline, life skills, self-esteem and employment prospects of young Aboriginal and Torres Strait Islander men. During the year, Bunnings teams supported over 200 activities with Clontarf, with further kitchen installations in Clontarf Academies planned for the next financial year.
Categories: community governance indigenous people fy-19