Bunning's support for women in need at Christmas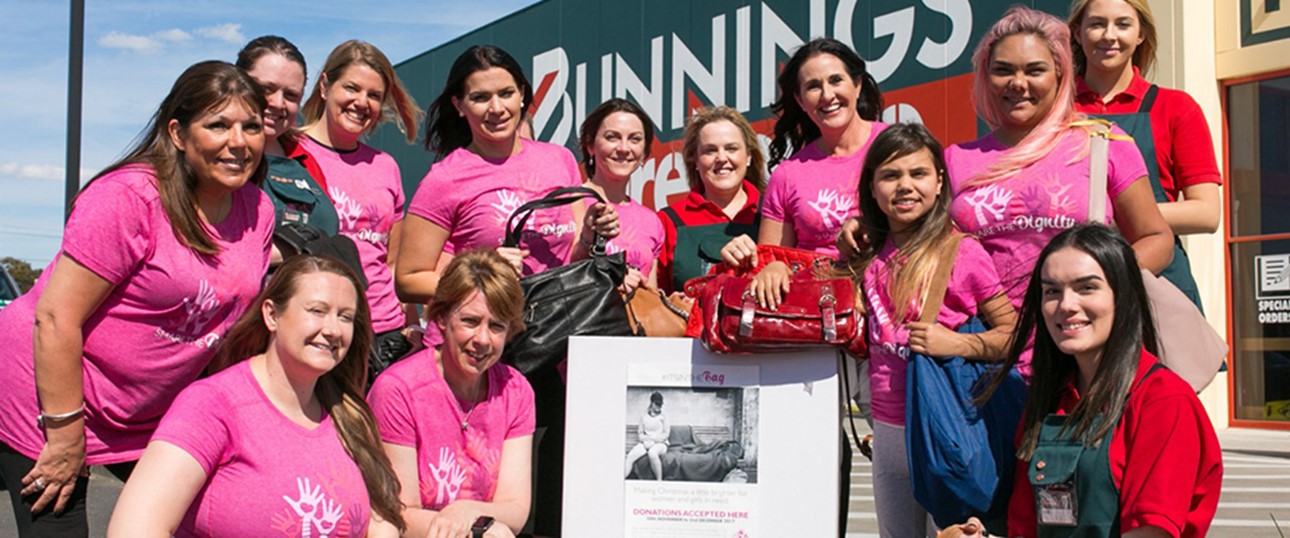 Bunnings team members and Share the Dignity volunteers celebrating the "It's in the Bag" Christmas collection drive.
During the year, Bunnings supported Australian charity Share the Dignity's "It's in the Bag" Christmas collection drive for the first time.
Share the Dignity's aim is to make a real, on-the-ground difference to homeless women and victims of domestic violence, and the "It's in the Bag" drive focuses on making life better for a woman or girl at Christmas.
From Saturday 18 November to Saturday 2 December 2017 every Bunnings store across Australia was a drop-off point for the "It's in the Bag" collection drive, providing local residents with an easy way to donate a handbag filled with essential items such as pads and tampons, personal hygiene products and everyday luxuries.
During the two-week period, over 107,000 bags were collected nationally through Bunnings stores, which were then distributed to women in the local community by Share the Dignity volunteers.
Bunnings stores also provide year-round support for projects and activities which contribute to the welfare of women seeking refuge from domestic violence. This includes improving the quality of women's shelters and refuges to ensure that victims of domestic violence and the carers who help and support them have a safe and comfortable place of refuge.
Categories: people community