Blackwoods hosts Clontarf Academy students for school-based traineeships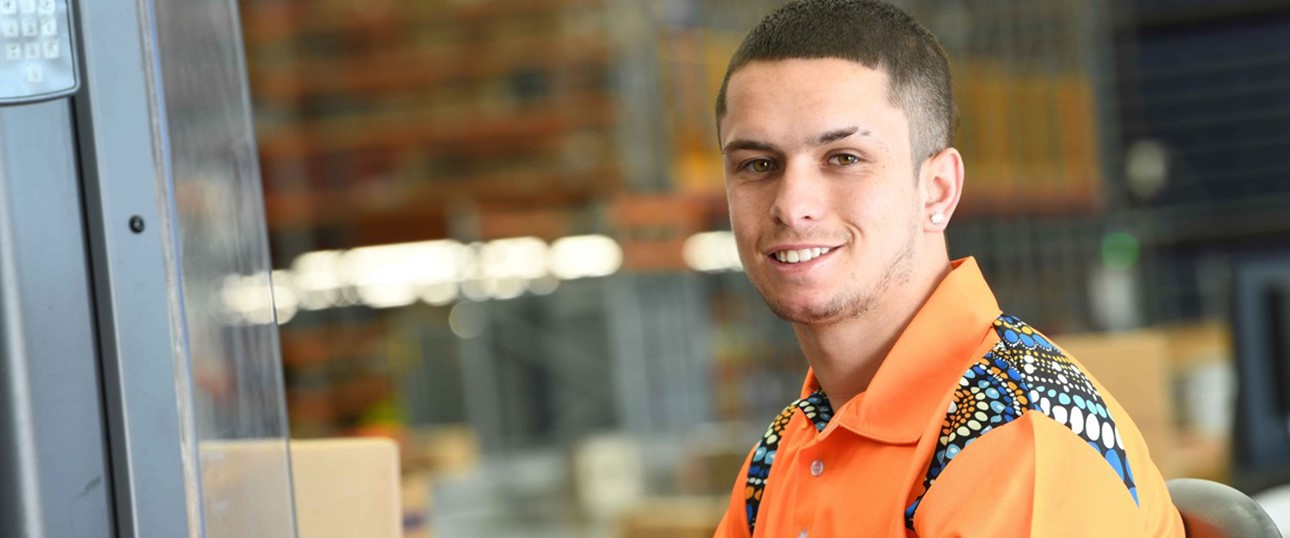 In 2019, Blackwoods hosted seven Clontarf Academy students for their school-based traineeship, guiding them as they take their first steps into the workforce. The students balanced school commitments with TAFE-based theory and one day a week at Blackwoods, learning new skills from experts in our business.
During the traineeships, students participated in group tours of Blackwoods' sites, were introduced to various roles within the business, and worked closely with our team members. Following the traineeship, interviews were conducted with a number of students who applied for a two-year paid traineeship.
For Junathean Coady, the combination of his hard work completing Year 12, obtaining an industry-recognised certification, and gaining the relevant experience and knowledge from his traineeship has resulted in a full-time role at Blackwoods.
Not only did the students benefit from exposure to the workforce, but Blackwoods' team members were able to share their knowledge and passion for safely delivering exceptional customer experience. In turn, the Blackwoods' team benefited from the enthusiasm of the students.
Categories: community indigenous fy-19 people