A helping hand for Townsville and Tasmania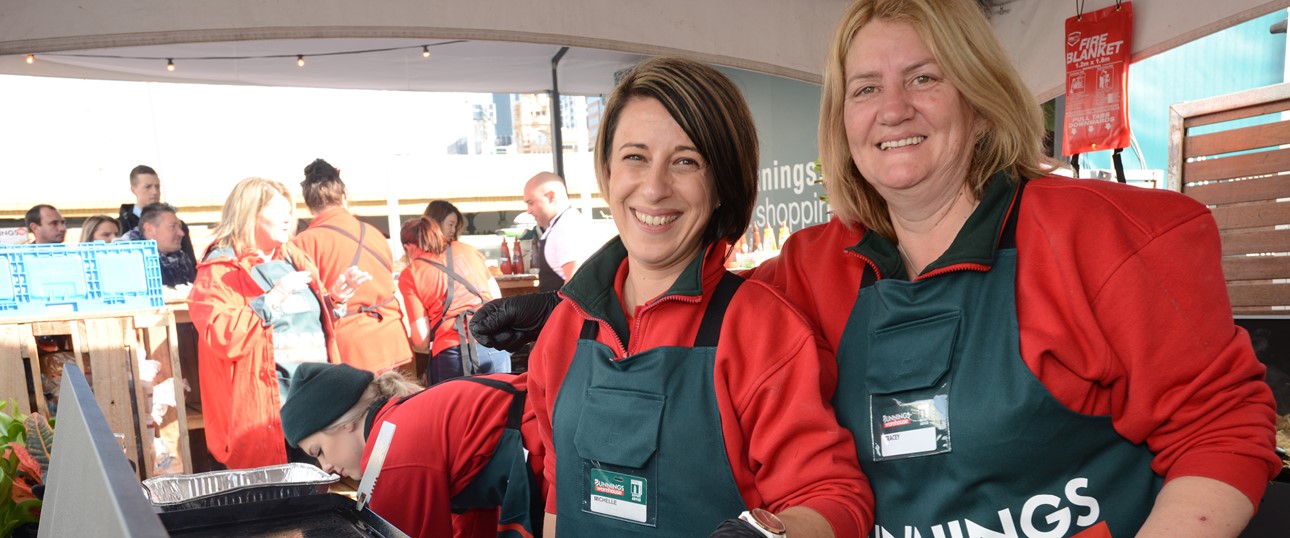 While many months have passed since devastating floods and bushfires struck north Queensland and Tasmania in early 2019, the work of rebuilding lives and communities continues. Wesfarmers is proud of how our businesses and team members helped communities and families recover.
At the height of these disasters, local Bunnings and Kmart teams provided supplies to emergency response teams, and hands-on assistance at evacuation centres including product donations and a daily sausage sizzle (often with help from the Clontarf Foundation and council).
Soon thereafter, Bunnings team members hosted a nationwide sausage sizzle – we call this a Reds Run – raising more than $310,000 for affected people. These funds were contributed to not-for-profit organisation GIVIT, a national online giving platform. Across Australia, GIVIT supports more than 2,400 charities, schools and community groups, meeting the immediate needs of our most vulnerable people.
In flood-affected Queensland, funds went towards essentials like washing machines, baby and nursery items, lounges, fridges, beds, mattresses and other household items. In Tasmania, we supported the purchase of groceries, fuel and clothing.
"We were blown away by the amazing support of Australia," GIVIT's Founder and Director Juliette Wright said.
In Townsville, Bunnings also had its own issues to manage with the Fairfield Waters Warehouse under up to a metre of water. It closed for a full sanitisation clean, for repairs and to refit and restock the shelves, but was back serving the community in eight weeks – a great achievement by the team in a short time-frame.
Categories: community people fy-19