Product safety and data privacy
We are committed to providing consumers with safe products and protecting their privacy.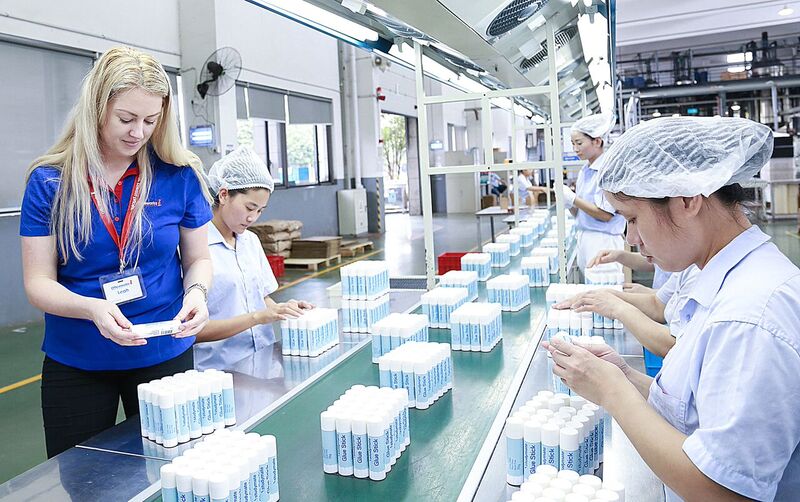 We are committed to providing our customers with safe products.
All of the consumer products we supply must be safe and meet consumer guarantees under the consumer laws of the countries where we sell them. We ensure that all our products comply with relevant mandatory standards before they are offered for sale. As well as safety testing and compliance with required standards, our divisions implement product recalls where safety issues may arise.
Some of the key initiatives undertaken during the year include:
Bunnings worked collaboratively with suppliers to introduce new and innovative products that meet the changing expectations of customers including pursuing a long-term goal to increase the range of low-toxicity and non-toxic alternative products. To date, this has included global research to identify new and safer active ingredients that can be included in products, and further work is planned to identify chemicals of concern and to develop a customer education program;

The Kmart Group engages with customers who may have injured themselves using its products. Kmart Group quality teams collaborate with suppliers to conduct detailed safety and performance investigations. Product safety recalls are conducted when necessary or as a precautionary measure to eliminate customer exposure to potentially unsafe products;

WesCEF identified a regulatory non-conformance in its ammonium nitrate business and immediately reported it to the Western Australian Department of Mines, Industry Regulation and Safety. The non-conformance related to a failure to complete a classification test for two ammonium nitrate shipments. Process improvements have been established to support future testing and reporting to reduce the risk of a recurrence; and

Blackwoods, NZ Safety Blackwoods, Coregas and Workwear Group reported zero product recalls for all Own Brand products.
During the year, Target signed a three-year Australian Competition and Consumer Commission (ACCC) Enforceable Undertaking not to sell a convertible tricycle (with features associated with a stroller) unless it has evidence of compliance with the Mandatory Standard. Target has also been required to amend product review processes, so that any sale of a pram, stroller, baby products or toys for children up to 36 months of age, complies with these relevant safety standards.
The safety of team members, customers, suppliers and visitors across all our sites is our highest priority and during the year, we continued to make improvements to safety. A safety incident at Target received some attention when a customer sustained an injury from an apparel display arm. As with any safety incidents in our stores, the corrective actions from the incident included a thorough risk assessment of the equipment involved.
GRI Standards reference: GRI 103-1, GRI 103-2, GRI 103-3, GRI 307-1, GRI 413-2, GRI 416-1, GRI 417-1