Economic and community contributions
We make a positive contribution to the communities in which we operate.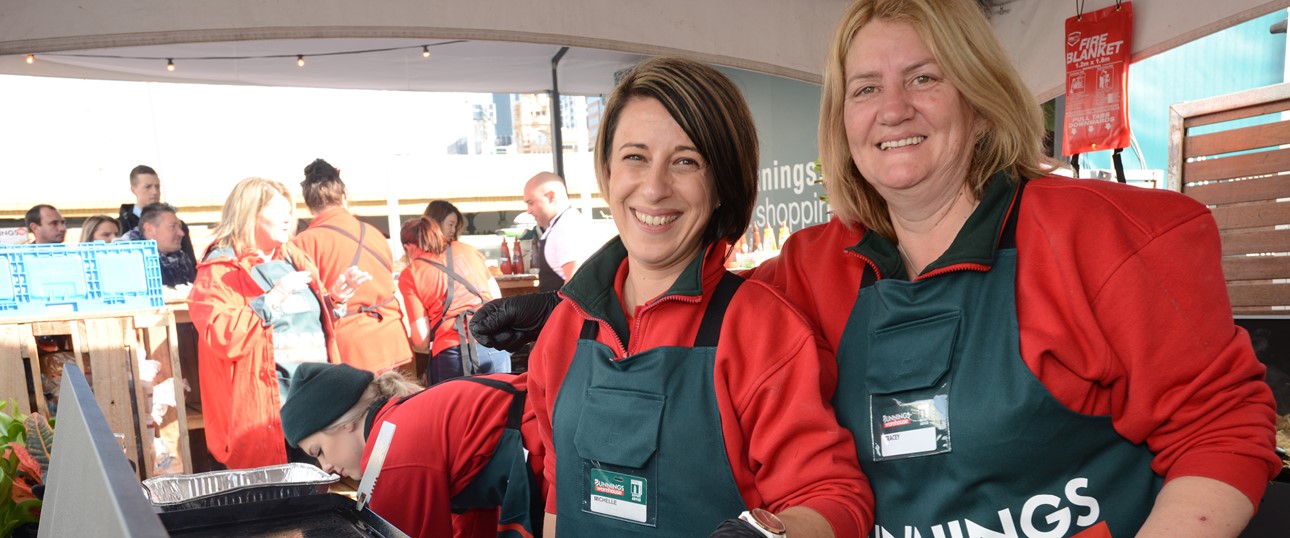 We make a positive contribution to the communities in which we operate.
Wesfarmers is a successful company that creates value for all its stakeholders. We have a significant positive impact on the Australian economy with a total economic contribution of $48.7 billion during the 2019 financial year (including discontinued operations). This includes $29.6 billion in payments to suppliers, $6.5 billion in salaries, wages and other benefits to team members, $4.6 billion in payments for rent, services and other external costs and $1.5 billion in taxes and royalties to governments. Even after the demerger of Coles during the year, Wesfarmers remains one of Australia's largest private sector employers. The vast majority of our shares are held in Australia, and we invest in the local communities where our businesses operate.
Community contributions
This year, the Wesfarmers Group contributed approximately $72 million to community organisations in Australia and New Zealand and other regions where we operate. This includes almost $20 million in direct investment to community organisations. The Group also facilitated donations from customers and team members totalling just over $52 million. We make and enable these investments in addition to our economic contribution because we believe that a strong business environment is underpinned by a cohesive, healthy and inclusive community.
---
Our Group's contribution
---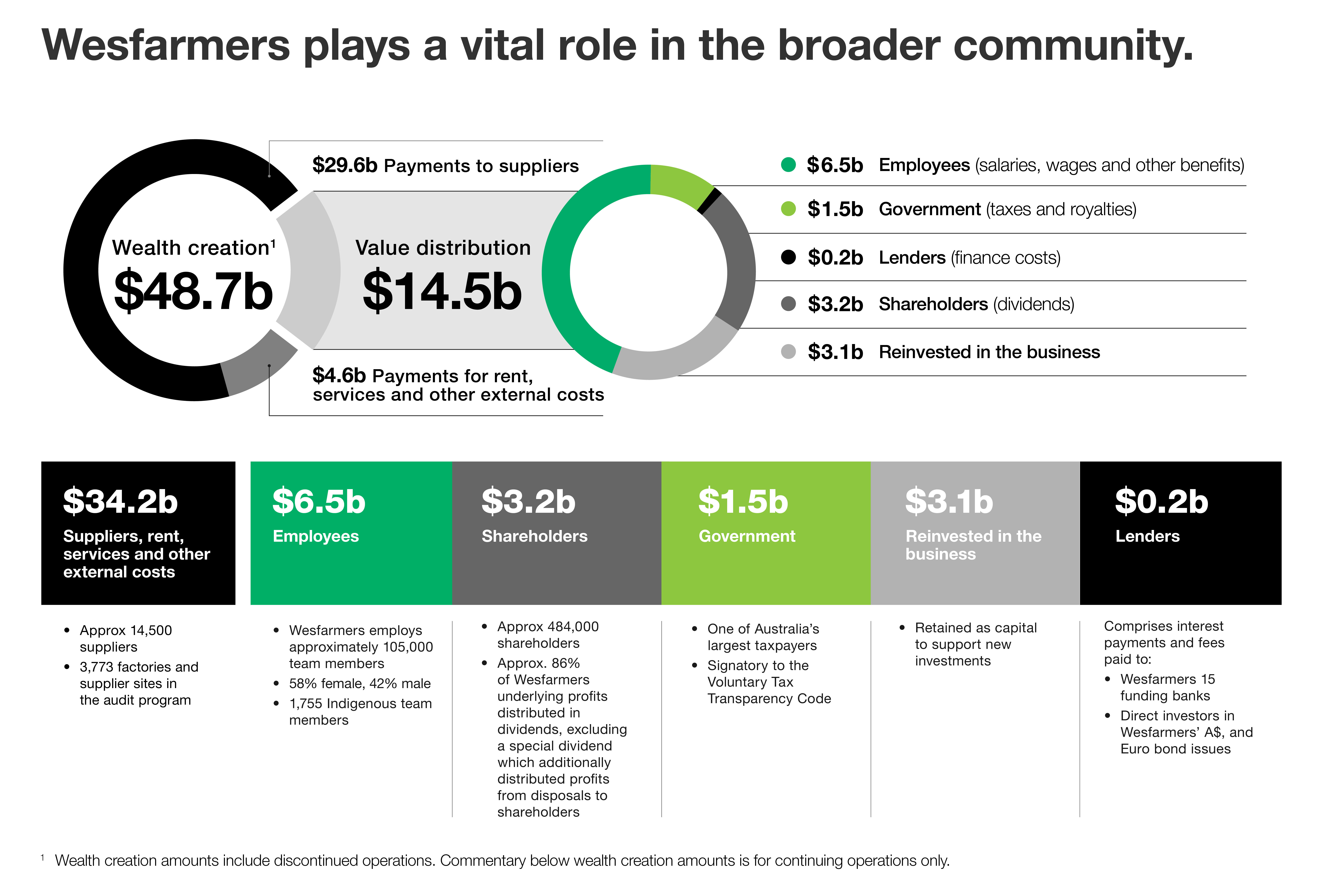 Reflecting the Group's divisional autonomy, our approach to community engagement is principally driven and managed by our businesses to ensure that value is created in ways that best address the needs of their customers and communities.
While Wesfarmers has a local footprint in many communities, many of our divisions have major, long-term partnerships at a national level, including between Kmart and The Salvation Army through the Kmart Wishing Tree Appeal or Officeworks' relationships with The Smith Family to sponsor disadvantaged students and The Australian Literacy and Numeracy Foundation to provide literacy packs for Indigenous students in need across Australia.
In addition to these major partnerships, a significant part of our community investment is directed to smaller, not-for-profit organisations operating locally. For example, Bunnings has supported thousands of local community groups throughout the year by participating in activities such as fundraising sausage sizzles, hands-on projects, community workshops and product contributions.
Our retail businesses all support local community groups through the provision of gift cards, products or by facilitating the collection of customer donations for local fundraising initiatives. As a result of these locally driven activities, a significant number of community groups and programs have received support from our businesses across a wide range of areas.
An example of Wesfarmers Corporate Office contribution is our long-term partnership with the Telethon Kids Institute in Western Australia which spans 26 years. Telethon Kids is a medical research institute, recognised as a world leader in the prevention of paediatric diseases and improved treatments of children. The Wesfarmers Centre of Vaccines and Infectious Diseases was established at Telethon Kids in 2014 and, since that time, Wesfarmers has committed over $11 million in funding to advance their work until 2021.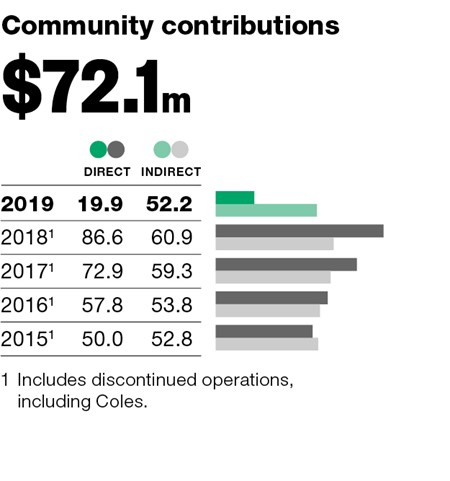 GRI Standards reference: GRI 103-1, GRI 103-2, GRI 103-3, GRI 201-1, GRI 413-2
Other pages in this section